Sheraspace working to revolutionise the availing of home improvement services in Bangladesh. Our mission is to democratise interior design. Alongside the creative core, the technology fuelling our services plays an integral role in creating the best experiences for our clients
Sheraspace's working culture is best suited to adaptable individuals who are keen on accepting new challenges, nurturing their skills and following an insight driven approach to their work. The start-up work environment is challenging as it is exciting with opportunities to contribute to constant innovation in a rapidly growing company.
Learn more about us at sheraspace.com/about-us and follow us on https://www.linkedin.com/company/sheraspace/.
Apply for a position from the Open Positions section below.
Direct any queries regarding careers to [email protected].
The Sheraspace way to work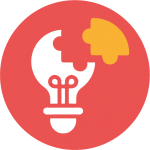 Problem solving
We like to think ground up. We experiment, we learn, we strategise and then we execute.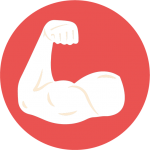 Resilience
We see mistakes as proof that you are trying. Our team members are willing to make mistakes, learn from the mistakes and most importantly keep going no matter what!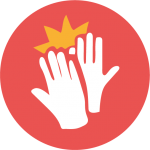 Team players
We are humble, accommodating of new ideas, willing to admit to mistakes and do what is right!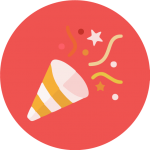 Fun
We take fun seriously and like to arrange for regular events and socials to keep the leisure going!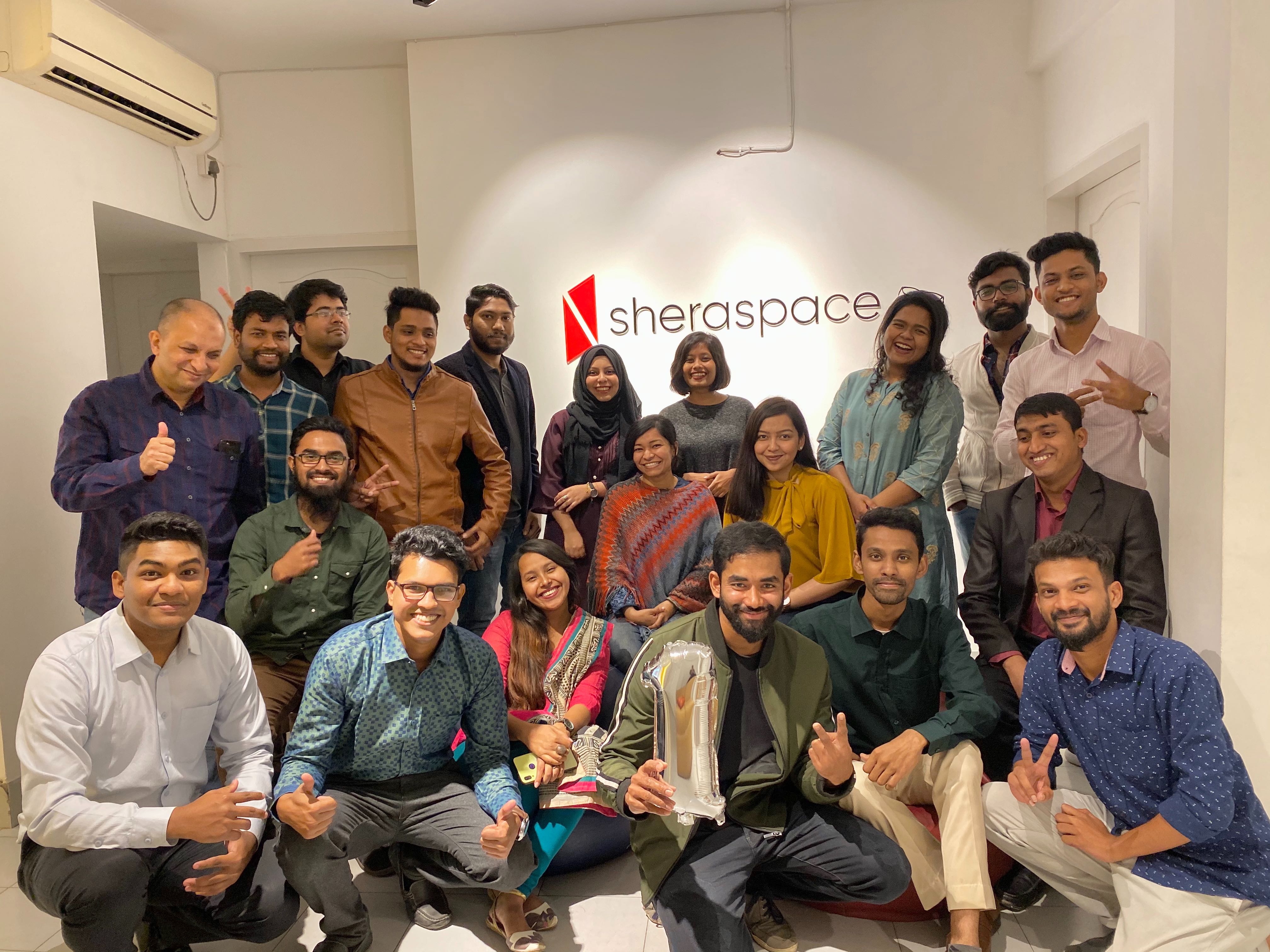 Open Positions
Marketing
Associate Marketing Manager
View Details

▼

▲



Key Responsibilities

Research and monitor interior market trends and maintain a future-focused perspective for all marketing activities
Develop KPI driven social media content plans, campaigns and ensure execution by junior team members to meet preconceived KPIs
Analyse and report campaign performance reports to management
Oversee and coordinate activities of marketing team members to ensure operational efficiency and achievement of set targets
Create and supervise Influencer campaigns and undertake PR Management
Liaise with Management to set Department targets and ensure the target is met by the team

Key Requirements

Bachelor's degree in Business, Marketing or related field from a reputable university
The confidence and ability to guide junior team members and take autonomous decisions
Ability to adapt to a fast-growing organisational work culture and uphold the company culture in all work activities and communication
Ability to ensure junior team members' alignment with company culture, core values and Department targets
Ability to motivate and guide junior team members
Knowledge and experience in applying up-to-date digital marketing methods and tools
Good understanding of numbers and excellent ability to work with and setting KPIs
Excellent communication and interpersonal skills
Creative with an eye for design and aesthetics
Strong ability to provide creative direction
Minimum of 3 years work experience in a start-up or relevant industry
Benefits:
2 days weekly holiday

Annual, casual and sick leaves

Lunch provided

Mobile allowance

Laptop allowance
Working days: Sunday -Thursday
Working time: 9 am - 6 pm
Marketing
Content Marketing Associate
View Details

▼

▲



Key Responsibilities
Create marketing campaigns & website content
Work with creative executives to illustrate articles and develop visual content
Ensure smooth execution of all social media campaigns and suggest and execute newer ways to enhance Sheraspace's presence on social media
Suggest and execute ideas and changes for new campaigns based on analysis data of previous campaigns
Work with the team of freelancers to ensure on-time submissions
Develop Influencer campaigns and perform in PR activities
Key Requirements
Bachelor's degree in Business, Marketing or related field from a reputable university
Ability to adapt to a fast-growing organisation and uphold the company culture in all work activities and communication
Creativity, imagination and an agile mindset
Ability to think outside the box and challenge status-quos
Competency in developing visual content using editing tools e.g., Canva
Excellent communication and interpersonal skills
The confidence and ability to work independently and take autonomous decisions
Benefits:

2 days weekly holiday
Annual, casual and sick leaves
Lunch provided
Mobile allowance
Laptop allowance
Sales
Business Development Associate
View Details

▼

▲



Key Responsibilities

Conduct market research

Support sales team in completing service delivery to clients

Solve client queries

Assist seniors in delivering presentations to clients and maintaining client records in the system

Maintain relationship with clients during and after service delivery

Actively seek out ways to enhance client satisfaction
Key Requirements
Bachelor's degree in Business, Marketing or related field from a reputable university

Understanding of the sales process, funnel and dynamics

Excellent communication and interpersonal skills

Detail-oriented with an obsession towards ensuring customer satisfaction

Commitment to learn and excel
Benefits:
2 days weekly holiday

Annual, casual and sick leaves

Lunch provided

Mobile allowance

Laptop allowance
Working Days: Sunday -Thursday
Working Hours: 9 am - 6 pm
Creative
Artist
View Details

▼

▲



Mode:
Part-time / Freelance
Key Responsibilities:
· Illustrate design concepts provided by Designer using illustrator / sketching tools
· Work closely with interior designers and creatives
Key Requirements:
· Creative with an eye for design and aesthetics
· Understanding of colours and composition
· Ability to work independently and within a team to meet deadlines
· Competency in photoshop, illustrator and associated editing tools
Accounts
Accounts Executive
View Details

▼

▲



​Key Responsibilities:
Monitor and record all kinds of bills and transactions
Monitor, review, record and document financial transactions
Managing the day to day activity of the accounts department
Perform administrative tasks
Key Requirements:
Bachelor's degree in Accounting from a reputable university
Competency in Accounting and Accounts Software
Competency in Microsoft Office (Especially MS Excel) applications
Benefits:
2 days weekly holiday
Annual, casual and sick leaves
Lunch provided
Mobile allowance
Laptop allowance
Working days: Sunday -Thursday
Working time: 9 am - 6 pm
Marketing
Marketing Intern (Bangla Content)
View Details

▼

▲



Job Description:
· Assist the marketing team with Bangla visual Copy and Captions
· Write SEO friendly website content in Bangla
· Assist in the development of marketing campaigns
· Come up with relevant blog topics in Bangla, maintain the blog site and suggest improvements to it
· English blog translation and writing Bangla blogs
· Work with creatives to illustrate articles and develop pictorial and animated concepts
· Learn the usage of new tools and platforms which might be helpful in curating marketing content. Suggest ways of expansion into these platforms
Key Requirements
· SEO and proficiency in using Canva or other designing tools will get preference
· Excellent written and verbal communication skills in both English & Bangla
· Enrolled in Bachelor's degree in Marketing or Business background
· Creative with an eye for design and aesthetics
· Proficiency in Bijoy & Avro
Benefits:
2 days weekly holiday

Lunch provided
Working Days: Sunday -Thursday
Working Hours: 9 am - 6 pm
Sales
Sales Associate
View Details

▼

▲



Job Responsibilities

- Researching and identifying sales opportunities
- Visiting potential clients to understand their requirements
- Solving client queries
- Educating clients on company's services
- Maintaining relationships with all potential and existing clients
- Actively seeking out new leads
Key Requirements
- Bachelor's degree in Business, Marketing or related field from a reputable university​
- Understanding of the sales process and dynamics
- Commitment to excellent customer service and learning in the process
- Excellent written and interpersonal skills
- Competency in Microsoft Office applications
Benefits:
2 days weekly holiday

Annual, casual and sick leaves

Lunch provided

Mobile allowance

Laptop allowance
Working Days: Sunday -Thursday
Working Hours: 9 am - 6 pm
Creative
Video Editor (Freelance)
View Details

▼

▲



Job Responsibilities:
Illustrate visual concepts using editing tools

Work under the supervision of Senior creative executives
Key Requirements:
Competency in photoshop, premiere pro and other editing tools

Creativity & imagination

Able to demonstrate excellent time management skills
Sales
Sales Intern
View Details

▼

▲



Salary:

8,000 BDT per month
Job Responsibilities
- Researching and identifying sales opportunities
- Visiting potential clients to understand their requirements
- Solving client queries
- Educating clients on company's services
- Maintaining relationships with all potential and existing clients
- Actively seeking out new leads
Key Requirements
- Undergrad in Marketing or Business background (preferred)
- Understanding of the sales process and dynamics
- Commitment to excellent customer service and learning in the process
- Excellent written and interpersonal skills
- Competency in Microsoft Office applications
Creative
Graphic Designer
View Details

▼

▲



Mode:

Part-time / Freelance

Job Responsibilities:
. Illustrate visual concepts using editing tools
. Work under the supervision of Senior creative executives
Key Requirements:
. Competency in photoshop, illustrator and other editing tools
. Video editing experience will be a plus
Customer Success
Customer Success Associate
View Details

▼

▲



Job Description:

· Interact with customers via phone, email, online chat, social media
· Understand customer requirements
· Guide callers through navigating the company site
· Serve customers by providing service related information and resolve queries
· Deliver a professional service experience in a customer-facing role
· Call clients to inform them about the company's services, offerings and new features
· Maintain records of customer interactions
· Review customer profiles and handle dissatisfied customers​
Requirements:
· Bachelor's degree from a reputed University
· Excellent verbal and written communication skills
· Strong command over both Bangla and English languages
· Competency in MS Office applications
· Quick learner and team player
Skills
· Active listening
· Communication
· Interpersonal and rapport building
· Documentation
Marketing
Part-time Marketing Intern
View Details

▼

▲



Mode:

Part-time
Key Responsibilities
Research and monitor interior market trends
Contribute to creating marketing campaigns
Contribute to website content
Work with creative executives to illustrate articles and develop pictorial and animated concepts
Assist in performing analysis of marketing campaigns
Key Requirements
Enrolled in Bachelor's degree in Marketing or Business background
Ability to use spreadsheets and analyze data effectively
Excellent written and interpersonal skills
Creativity and imagination
Creative
Part-time Architect / Designer
View Details

▼

▲



Working days
3 - 6 days a week (may be considered on a case basis)
Key Responsibilities
Comprehend client requirements & develop innovative design solutions for them (including materials, soft furnishes & accessories)
Work with various interior design themes and styles to craft design plans and concepts

Create mood-boards
Create 3D models and renders
Assist in the generation of Bill of Quantities (BoQ) for design and installation services
Job Requirements
Architecture or Interior Design background

Excellent understanding & application of interior design themes, styles and mood-boards
Creative with a keen eye for detail
Excellent 3D modelling and rendering skills
Ability to work in a team and guide junior team members

Customer Success
Customer Success Intern
View Details

▼

▲



Working Mode:
Full-time / Part-time
Job Description:
· Greet customers
· Understand customer queries and requests
· Process customer requests
· Forward customer objection to seniors
· Attend training session designed for customer service associate
· Perform administrative task being assigned by supervisor
Requirements:
· Completed / Enrolled in Bachelor's degree (penultimate or final year) in any discipline from a reputed University
· Excellent written and verbal communication skills
· Efficient in both Bangla and English language
· Competency in MS Office applications
Skills
· Active listening skills
· Communication skills, both written and verbal
· Interpersonal and rapport building skills
· Documentation skills
Marketing
Full-time Marketing Intern
View Details

▼

▲



Key Responsibilities
Research and monitor interior market trends

Assist in the development of marketing campaigns
Write SEO friendly website content
Come up with relevant blog topics, maintain the blog site and suggest improvements to it
Work with creatives to illustrate articles and develop pictorial and animated concepts
Assist in performing analysis of marketing campaigns
Suggest ways of expanding current use of social channels or developing presence on newer social media channels
Key Requirements
Undergrad in Business or Marketing background from a reputable institution (completed or currently in final internship semester)

Ability to use spreadsheets and analyse data effectively
Excellent written and interpersonal skills
Creativity and imagination
SEO and photoshop/video editing skills will be a bonus

Marketing
Marketing Associate
View Details

▼

▲



Key Responsibilities

Research and monitor interior market trends and maintain a future-focused perspective for all marketing activity

Develop marketing campaigns and analyse campaign performance

Perform analysis of marketing campaigns and ensure they meet KPIs

Suggest and execute ideas and changes for new campaigns based on analysis data of previous campaigns

Handle the team of freelance blog authors and ensure on-time blog submissions

Ensure smooth execution of all social media campaigns and suggest and execute newer ways to enhance Sheraspace's presence on social media
Key Requirements
Completed a marketing internship in preferably a B2C company

Knowledge of modern digital marketing methods

Understanding of the marketing and sales funnels

The confidence and ability to work independently and take autonomous decisions

Creativity, imagination and an agile mindset
Benefits:
2 days weekly holiday

Annual, casual and sick leaves

Lunch provided

Mobile allowance

Laptop allowance
Working Days: Sunday -Thursday
Working Hours: 9 am - 6 pm
Operations
Operations Intern
View Details

▼

▲



Mode
Full-time
Duration
4 months (minimum)
Salary
6,000 BDT per month
Key Responsibilities
- Understand and capture client requirements
- Conduct regular site visits and inspections
- Perform site supervision during interiors installation
- Knowledge of using 3D modelling tools
Key Requirements
- Diploma in Architecture/Interior Design/Civil Engineering background
- Visit site located anywhere in Bangladesh
Software Engineering
Software Engineer Intern
View Details

▼

▲



Key Responsibilities

- Write clean and maintainable code
- Debug code and troubleshoot problems
- Integrate the front-end elements
- Manage the interchange of data between server and users
- Collaborate with a team of developers and testers
- Take full responsibility for the quality of your code
Key Requirements
- Undergrad in CSE/SE (Completed final semester )
- Understanding of cloud-based development infrastructure
- Understanding of front-end technologies
Benefits:
2 days weekly holiday

Lunch provided
Working Days: Sunday -Thursday
Working Hours: 9 am - 6 pm
powered by