The story of Sheraspace
With dreams to contribute to the growing economy of Bangladesh, Sarjeena Maodud moved from London to her hometown Dhaka in the fall of 2017. In the process of searching for opportunities for innovation in different industries, she stumbled upon the world of interior design with a home renovation project for her new house. Like any other consumer, what she wanted was good interiors, but was instead met with a rather unpleasant experience that ended, a year later, with the realisation that a consumer could never be certain of the end result despite huge amounts of investment of their time, energy and money.
Deciding that a service that is meant to enhance one's standard of living should never require consumers to be apprehensive about it, Sarjeena joined hands with Nizam Farid Ahmed to found a tech-first home improvement platform – Sheraspace in 2019.
A year into operations, the pandemic that was disrupting several industries was no exception to the home improvement industry, causing all of Sheraspace's offline operations to go into standstill. But this co-founder duo decided to disrupt back at the disruptor by reimagining the delivery of interior design services with the concept of an Online Interior Design Consultation – a novel alternative to the traditional way of hiring a designer.
Hence for the first time in Bangladesh, home improvement enthusiasts found themselves with the option to avail expert interior design guidance in an affordable, short-term and hassle-free involvement – all from the comfort of their home, no matter which district, region or city they were based in!
Founders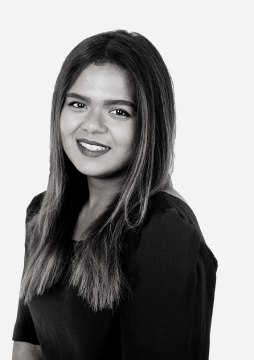 Sarjeena Maodud
Co-founder & CEO
Sarjeena is a global citizen, born in Russia, raised in Bangladesh and educated in the UK at the University of Cambridge and University College London. Having the experience of working with multinational teams in the United States, United Kingdom and Bangladesh, she draws from her diverse and multicultural exposure to shape the vision of Sheraspace.
Sarjeena spearheads innovation and plays a central role in shaping the growth, marketing, creative and service development strategies, as Sheraspace continues to redefine what it means to hire a professional designer.
Nizam Farid Ahmed
Co-founder & COO
Farid is a veteran in the technology industry with 19 years of experience in leading various national and international software development projects across a wide range of industries.
Quite fittingly, he now leads the technology front of Sheraspace that is crucial in ensuring the delivery of a seamless client experience. Drawing from the depth of his knowledge and experiences, Farid also plays a key role in the company's sales and operations, as Sheraspace leads the way in the online interior design domain of Bangladesh.
The faces behind Sheraspace
The rapidly growing and energetic team at Sheraspace continues to work in unison to augment the delivery of Sheraspace services and serve people all across Bangladesh.