Ramadan – a sacred month of prayer, charity, celebration and reflection with family and friends. With the advent of Ramadan, we come up with innovative ways to commemorate the holy month in our homes. A serene, well-decorated home uplifts spirituality. An organised space will help you bring the Ramadan spirit to your homes and hearts. So here are 6 Ramadan decor ideas to make your house feel more welcoming!
1. Deck up your dining table
One of the hallmarks of this sacred month undoubtedly is having Iftar with your family and friends. This Ramadan, dress up your table to create a comfortable, festive and inviting setting for your friends and family. Firstly, to set up a tablescape, create a theme that reflects you. Use taper candlesticks, a string of lantern lights or an interlude of Arabic lanterns on the centre of your table for a chic but traditional look.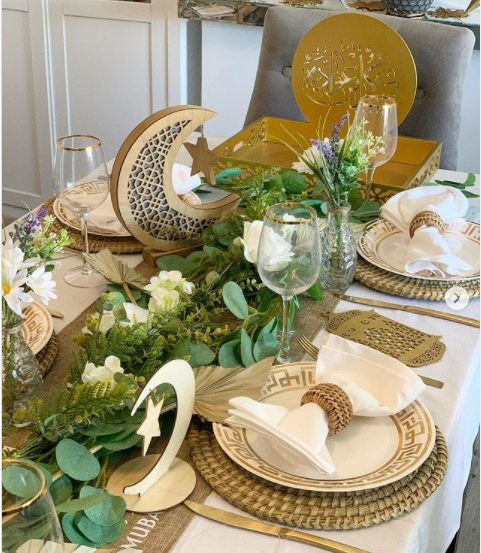 Furthermore, bring out your finest cutleries – silverware, delicate tea sets, Moroccan coffee cups, and gold-rimmed crockeries. Incorporate scented candles, as they provide pleasant lighting and help enhance one's mood with their rich aroma.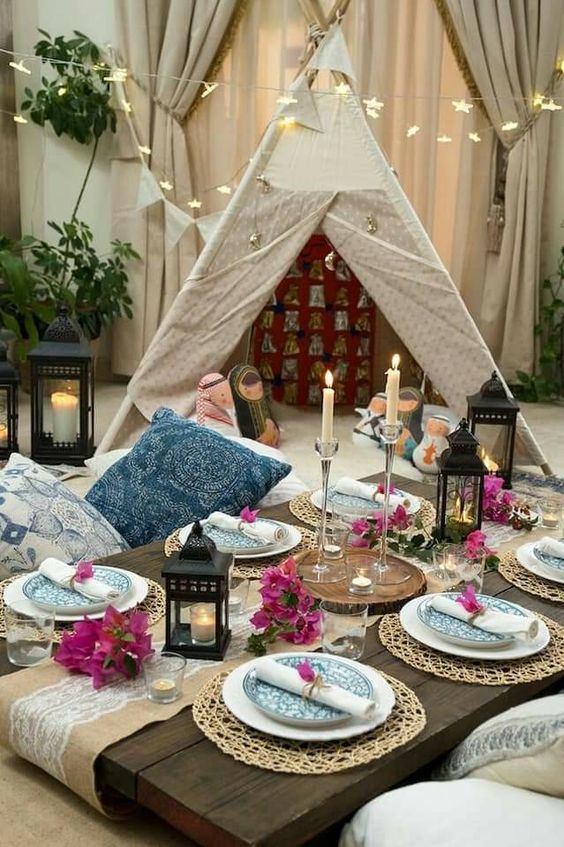 2. Incorporate decorative lights
No matter which occasion it is, decorative lighting never fails to brighten up your home and give it a festive and joyous atmosphere. Ornamental lanterns, paper lanterns or crescent-shaped lights are great options to illuminate your home in Ramadan.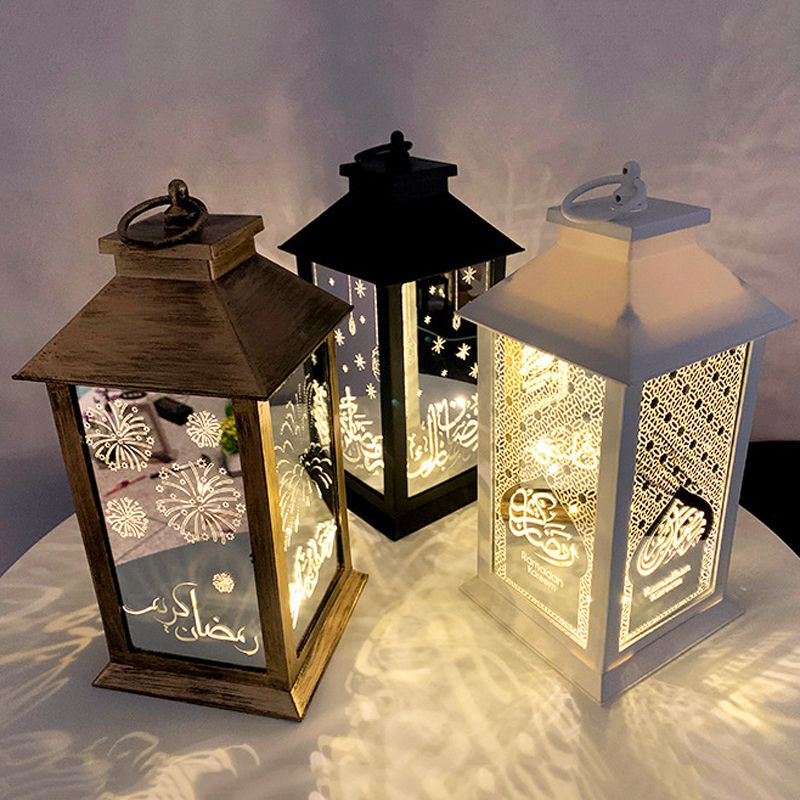 You can also use decorative lights such as LED strip lights, tea lights or fairy lights in certain corners of your home.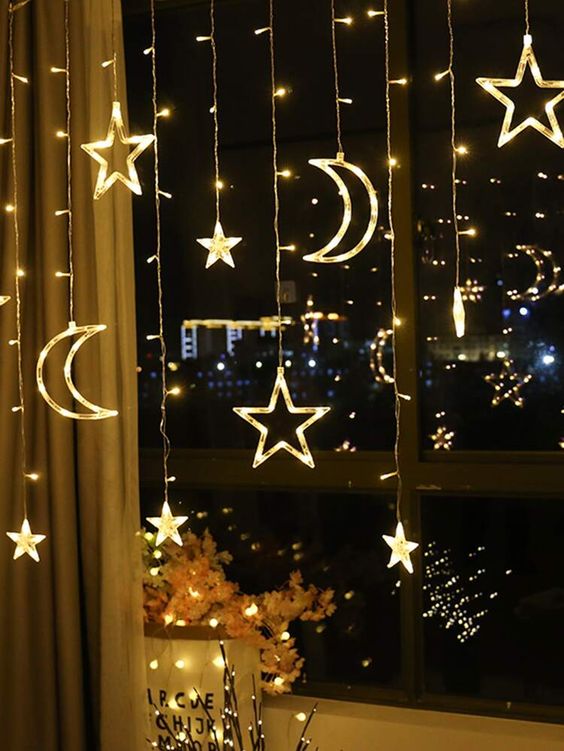 3. Get a Ramadan wreath
Decorate your spaces so that it ushers in positive energy in Ramadan. The door is usually the first thing to notice when someone enters a home. A Ramadan wreath can be a perfect item to make your home seem warm and welcoming. You could choose to buy them or DIY them yourself!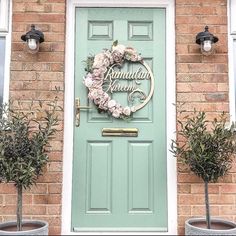 4. Make a chalkboard of Ramadan reminders
A chalkboard display can be a nice way to note down prayer timings, Iftar and Suhoor timings. You could also write a few names from the 99 names of Allah or maybe a different Hadith every day. And most importantly, don't forget to include a countdown to Eid!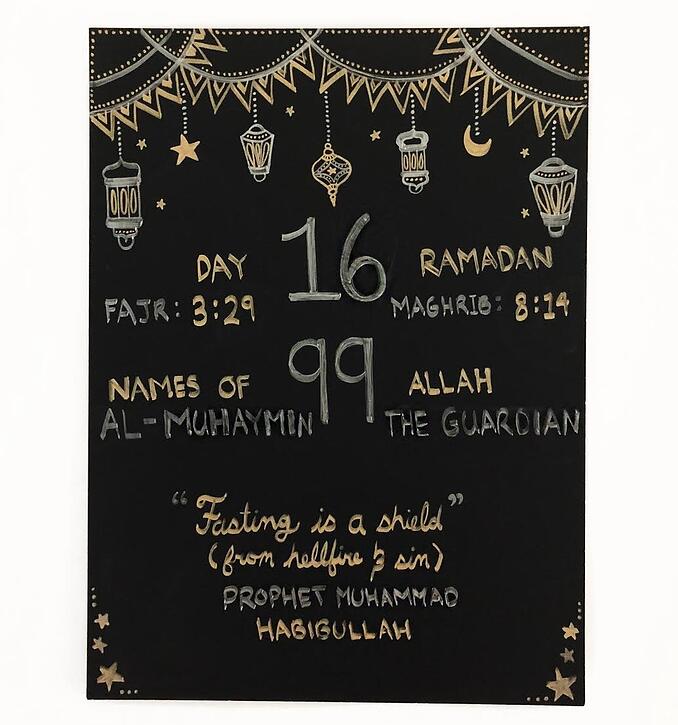 5. Make your spaces fragrant
Create a soothing ambience by using scents. Scented candles and diffusers in your living room, bedrooms, and bathrooms can add freshness to the space.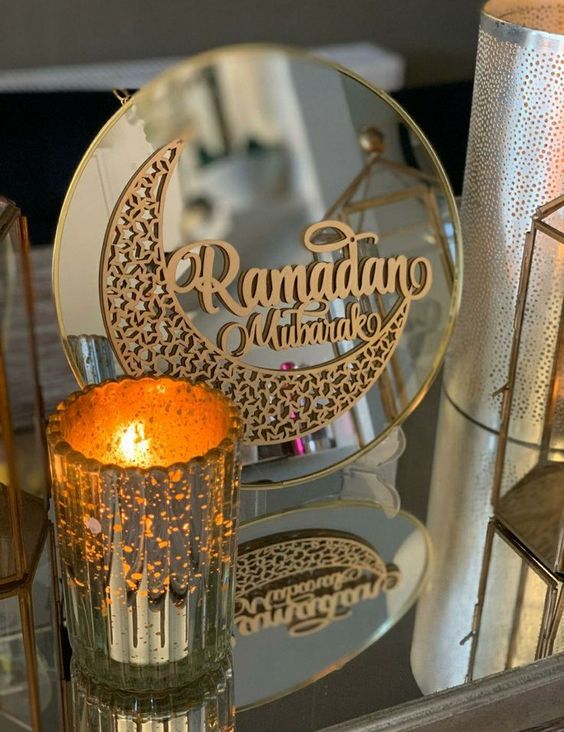 Flowers are nature's perfume. They can brighten up any space and uplift any mood. To make your home lively and fragrant, you can set up flower arrangements. Decorate with bouquets or flower vases made of glass, crystal or plain porcelain.
6. Ramadan wall decorations
If you have an empty wall that you just can't seem to fill up, a few wall decors can help you make it interesting. You can use garlands, Ramadan Kareem banners and balloons, decals or other decorations. Bright coloured balloons and a few twinkle lights around will never fail to keep the merriment alive. You can get creative by decorating your walls with DIY elements. Think of the empty wall as a blank canvas, and let your creative juices flow!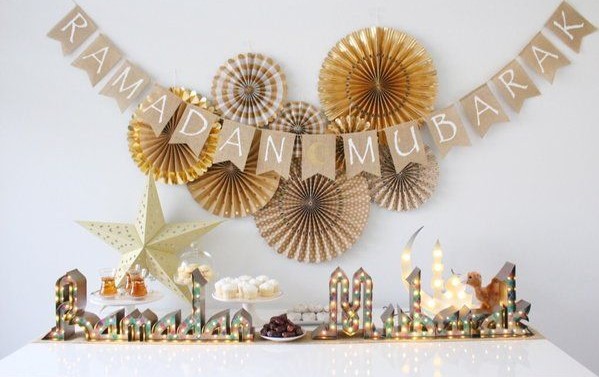 Memories of Ramadan are carefully crafted from acts of devotion, love, empathy, and compassion. With these tips, bring the serenity and spirit of Ramadan into your house.