Turn your bedroom for one into a space for two! Weddings are fun yet taxing when finalising the venue, decor, and other preparations. Once your big day comes near, it's already time for you to start working on the life you two are building together. Especially for men: you can't welcome your bride to an unorganised bachelor pad, can you?
While committing to a full-time makeover may seem like a daunting task, the truth is that you neither have to spend weeks planning a revamp nor break the bank to make your current space more couple-friendly. Sheraspace is here to the rescue with 6 tips that'll help you decorate your room for starting your conjugal life!
1. Change up the colours
When wedding bells are ringing and you are planning renovations, the space you're about to move into with your partner mustn't remain dull. Reboot the colours to revitalise and rejuvenate the area. Colours transform the look of a room and have the power to evoke a range of moods.

You can choose rich colours like gold and red for your room that exudes glamour and luxury.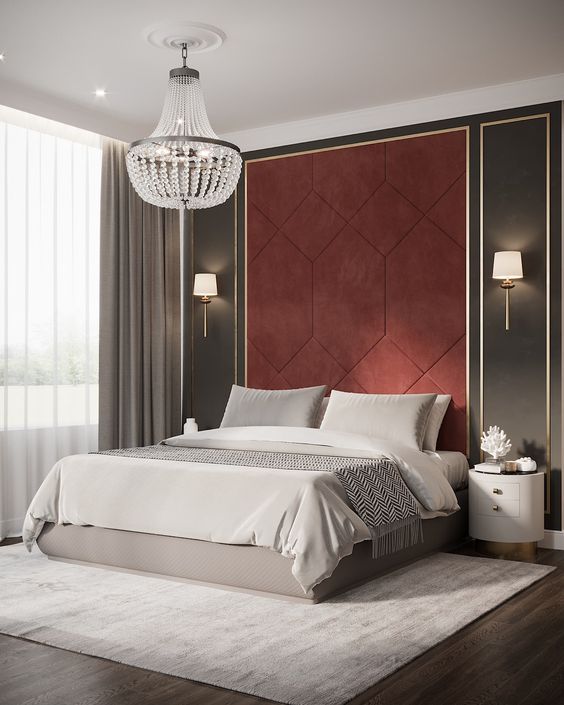 Whites, blues and greens are also great options that give your space a very fresh feeling.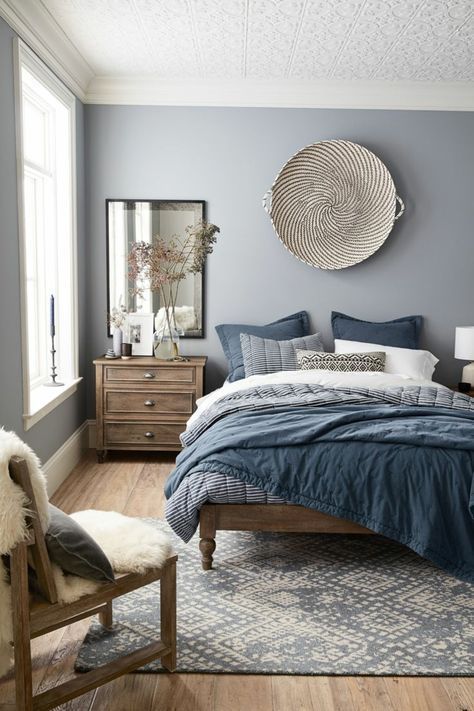 Pastel colours have soothing properties and promote focus and relaxation. If both you and your partner love muted tones, you can go for pastel shades.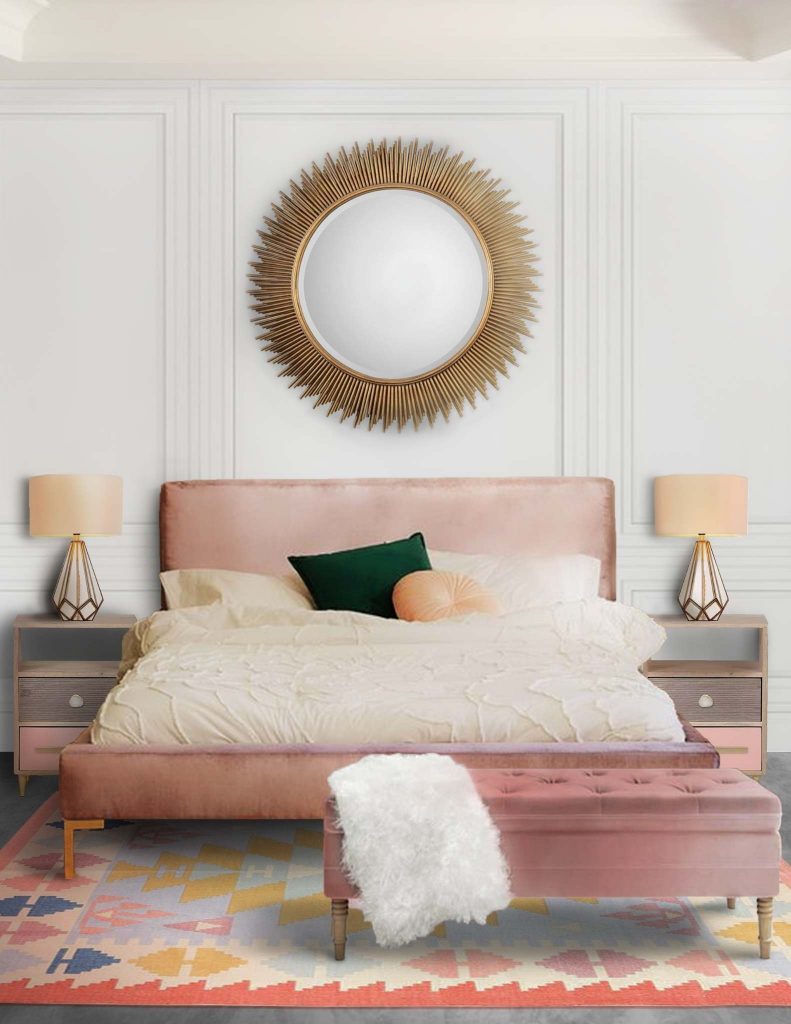 You can also decorate with patterned wallpapers or an accent wall in bold colours to get rid of the monotony in the room.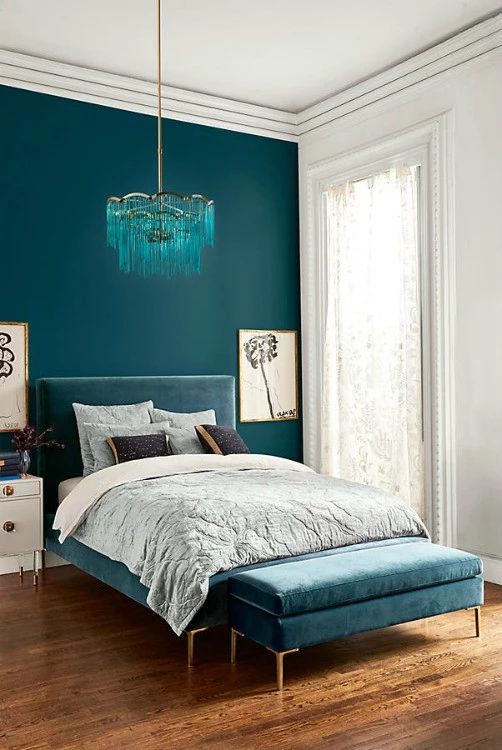 2. Accommodating space & storage for 2
Whether you move into a new home or renovate your current one, furniture upgrades are a must when it comes to starting your married life with your partner. A single bed with a desk by the side with a closet for storage may have been suitable for one but not for two. With proper planning, maximising space utilisation, dedicated function allotment, modular fittings to your advantage, and thinking smartly about interiors, one can create a space worth cohabiting.
Use a queen size bed instead of a king-size one for saving space. More comprehensive bedside tables are for better storage and circulation space.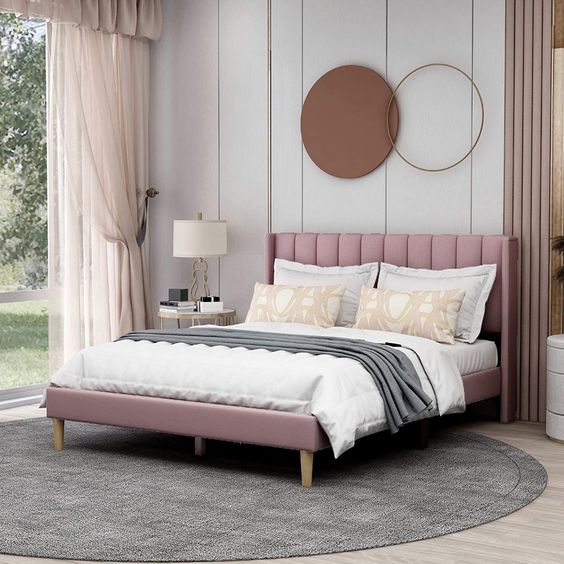 Accommodate shelving system by taking advantage of the wall height. One simple way to increase shelf space is to buy multi-layered open shelves.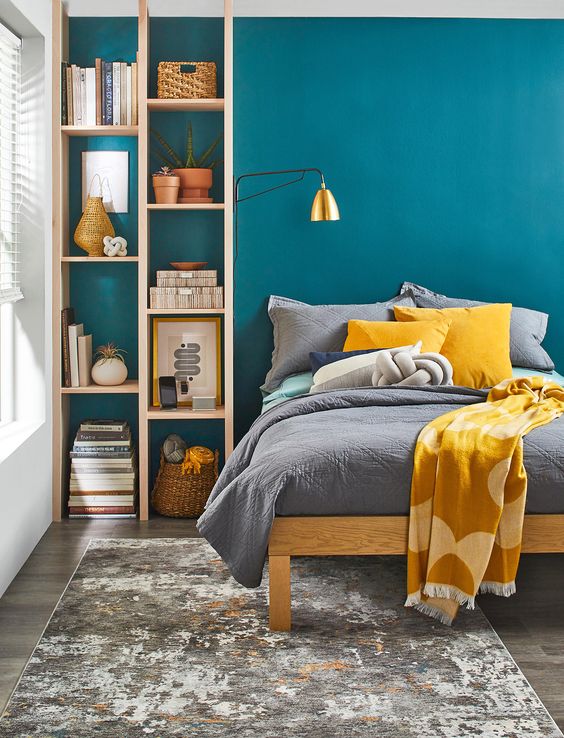 Alternately, you can also use the space underneath your bed as a storage space and use it to store away bulky items like extra mattresses or pillows. Customise your furniture to include built-in storage spaces to utilise every available sliver of space.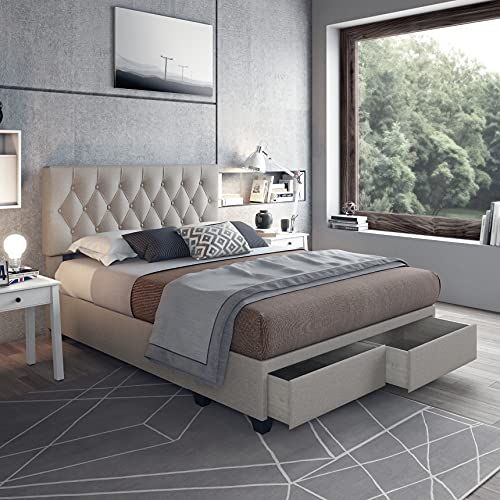 3. Create a memory wall
Create a memory wall that speaks your story. You can decorate your memory wall with framed photos to narrate your journey and memories with your partner. Those who have arranged marriages can use photographs from their wedding functions and honeymoon. Add spotlights or fairy lights to illuminate and highlight your memory wall.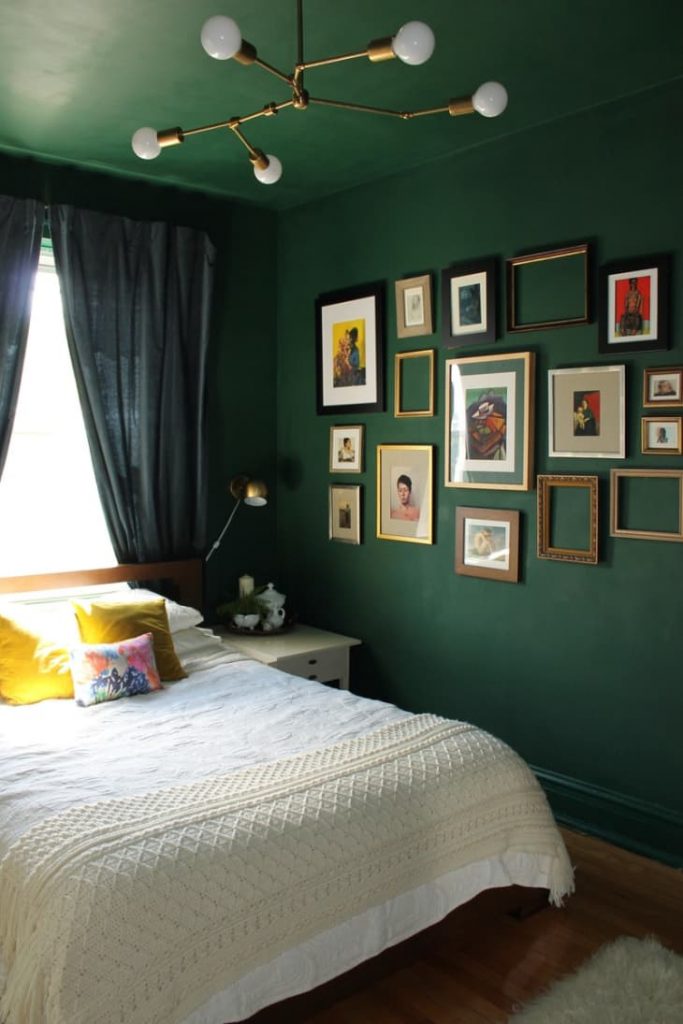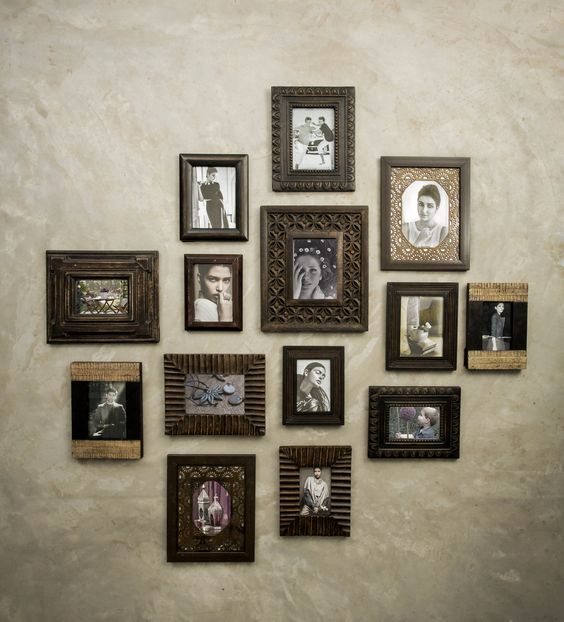 4. Keep your space fragrant
Any place is good as long as it smells good. To keep your space fragrant, you can keep flowers like gardenia, tuberose, scented geraniums, lavender, orchid etc. Keeping a diffuser will also make your space smell nice, along with accessorising your space.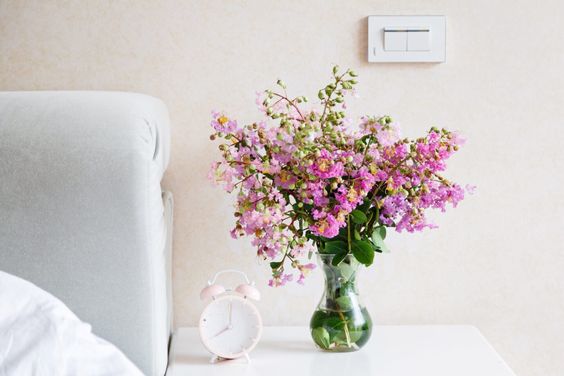 Scented candles are also an excellent option for creating a fragrant, romantic ambience. You could choose a floral-infused flavour to keep your room perfumed.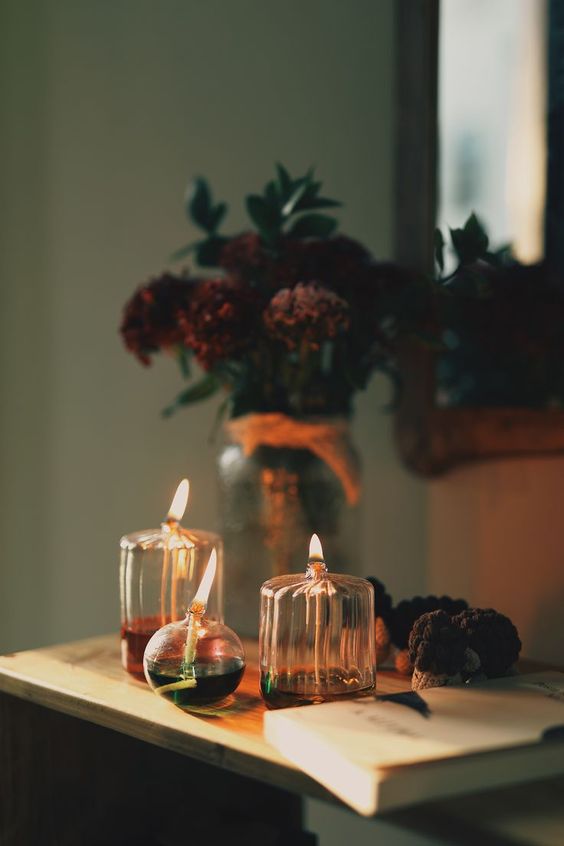 5. Accessorise & decorate
Don't overdo with decorative accents to avoid a cluttered and disorganised look. Pots of natural greenery, favourite books, decorative ceramics and colourful pottery intertwined with a few his-and-her decorative heirlooms can be the perfect mix of old and new home accents. Bring in planters and botanicals to add freshness to the area. Here are 10 indoor plants you could grow at home to bring in freshness.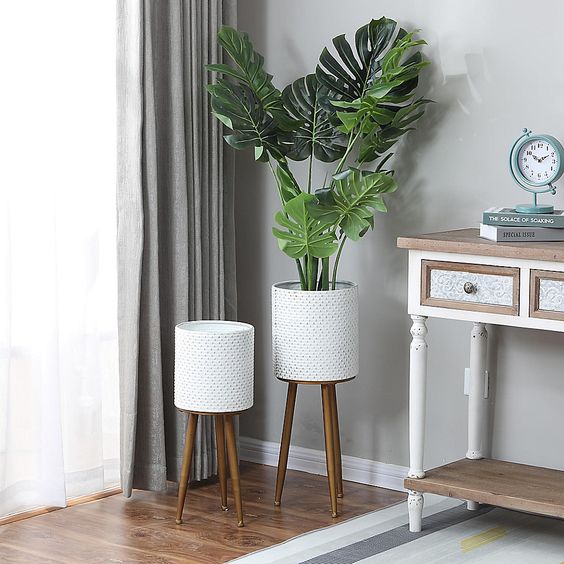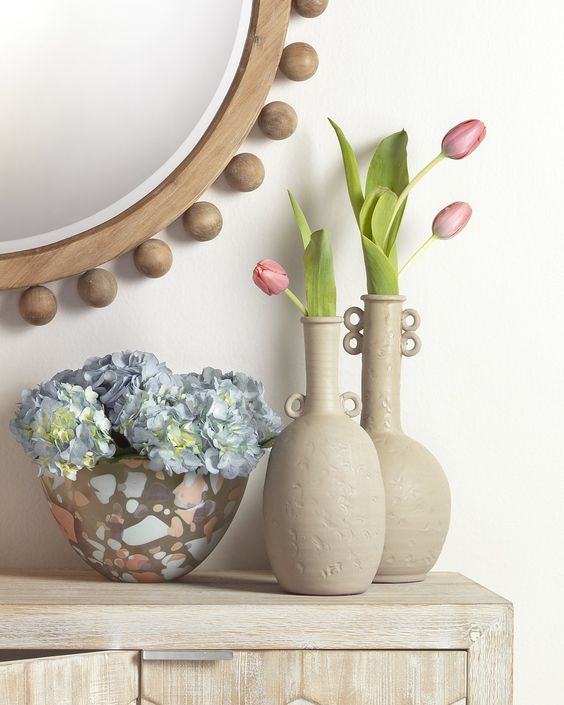 6. Speak to the professionals
For newlyweds feeling overwhelmed, reach out to professionals before taking action. An experienced interior designer will help you out with your space and can also save you time, money, and energy in the end.
You can avail an Online Interior Design Consultation from Sheraspace for a complete design plan made according to your taste and likings. Sheraspace provides hassle-free interior solutions from the comfort of your home in just 3 simple steps.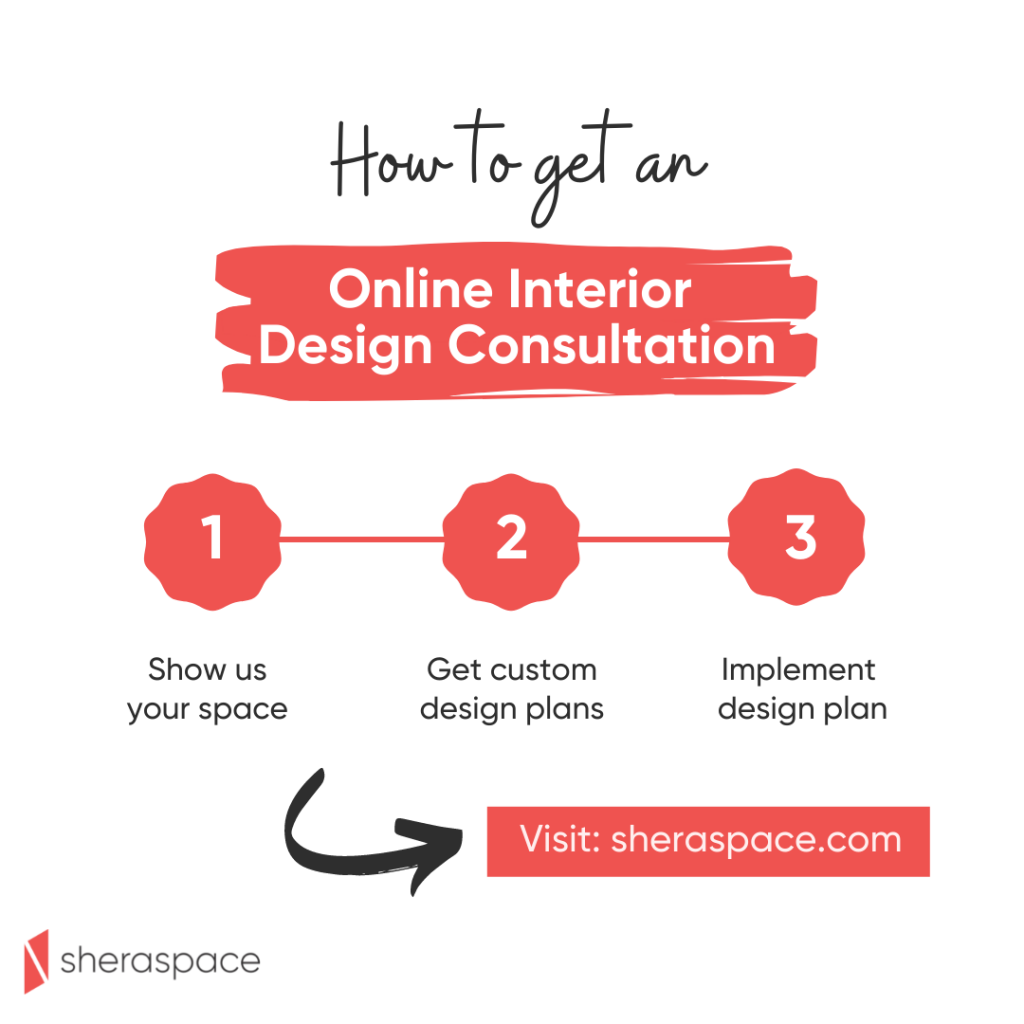 Weddings are undoubtedly an extraordinary event in someone's life. Amid the preparations for your big day, deciding on renovations and furniture for your shared new home can often be tricky. So with these tips, we hope you can plan the start of your marital life with your partner with ease!
Read this blog in বাংলা