When the idea of re-decorating a room comes to mind, oftentimes the financial investment associated with it tends to turn us away from it. Some of us may have an impression that decorating a room requires breaking the bank but allow us to let you in on a secret – revamping your room doesn't have to be an expensive affair!
Even with a tight budget of just 7,000 Taka, you can give your room a noticeable makeover. Here in this blog, we will share with you how!

1. Add an accent wall
A budget-friendly way to make a significant impact in any space is adding an accent wall – a quick and easy way to give your room a focal point to draw attention to. All you need is approximately 2 Litres of paint and an afternoon to paint it. Choose the right colour according to your taste and style that compliments the other key elements in your room. If you're feeling artistic go ahead and add some free-hand abstract murals.
Approximate expenditure: 500 BDT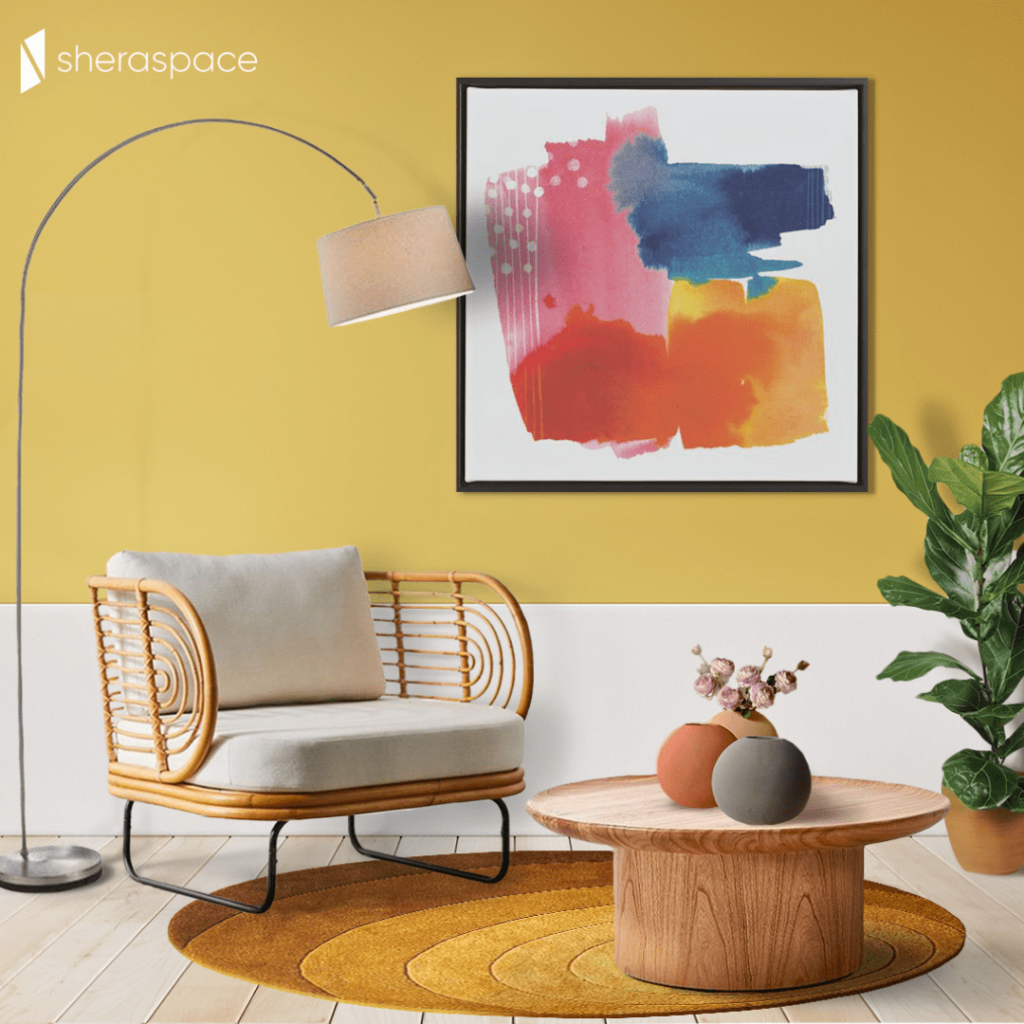 2. Update your curtains
There's surely something about simple sophisticated drapery that makes a room more soft and welcoming, hence updating the curtains is a great way to give a new character to your space. You can go for sleek lightweight cotton ones that will allow sufficient light in. Such curtains are readily available in the local markets. Make sure to hang them closer to the ceiling to draw the line up and give the room the illusion of height.
Approximate expenditure: 300 BDT per piece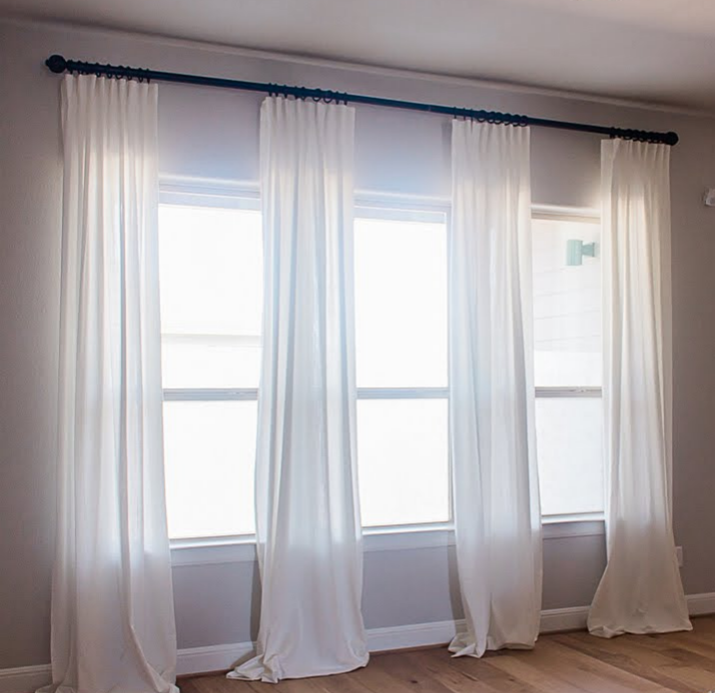 3. Transform your old furniture
Instead of throwing old furniture out, give them a new lease of life with a quick and creative makeover. Sand them, coat them with paint and apply stencil detailing. You can also play with minor details like changing knobs or adding new legs, etc. With minimal expense, you'll end up with a completely unique piece.
Approximate expenditure: 300 BDT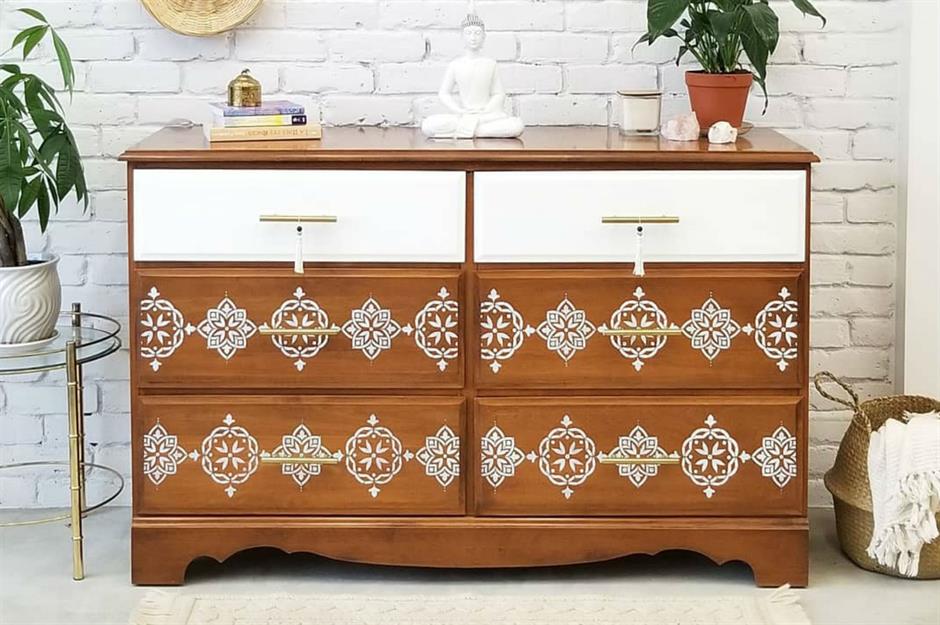 4. Add ambience lighting
Mood lighting is one of the most magical tools in a decorator's kit as it's an easy and effective way to stage-manage mood and accent beautiful features in a room. Add LED strip lights along the edges of your ceiling and furniture, such as TV cabinets to add warmth and definition.
Approximate expenditure: 100 BDT per metre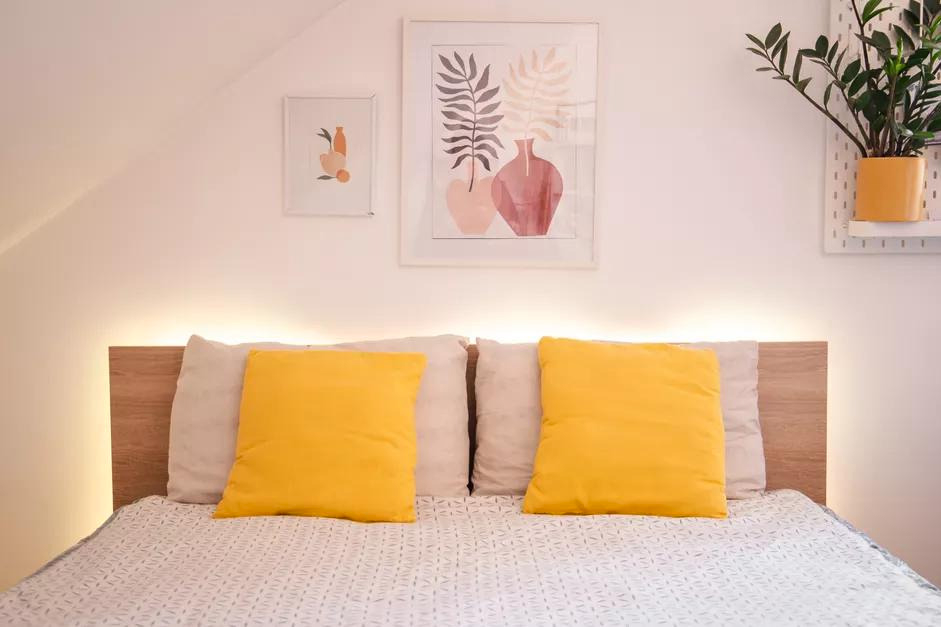 5. Bring in area rugs
Area rugs have an unique way of bringing together all of the elements of a room. They make the space feel grounded. Invest in some good quality area rugs. They can also add colour to your room. Dhaka New Market has a large variety of rugs, carpets and traditional shottronjis at different price points.
Approximate expenditure: 1500 BDT for a small to medium sized rug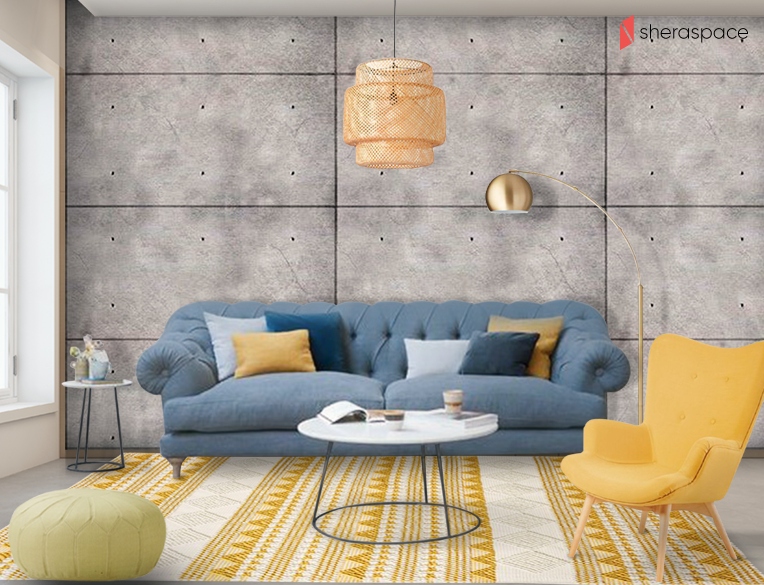 6. Plants are a must
Indoor plants are the best options to add greenery to interiors, purify the air, and bring in positivity. They warm up the aura of the entire space and refresh the empty corners inside your room while adding vibrancy with lushness. Low maintenance indoor plants such as money-plant, rubber, fern, palms, etc are an excellent budget-friendly method of sprucing up any interior space.You can find any such plants at your local nurseries.
Approximate expenditure: 200 BDT for a medium sized plant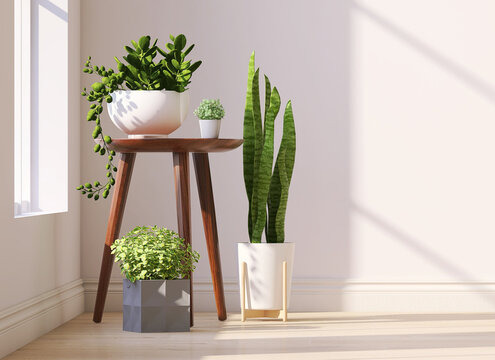 7. Avail an Online Interior Design Consultation
Even though executing all of this won't necessarily take a toll on your wallet, it's completely understandable how this may affect your tight schedule and feel like a lot to think about. Make your life easier by availing an Online Interior Design Consultation service and allow us to assist you a step further.
Online Interior Design Consultation service is an online based one-on-one virtual design consultation which is hassle-free and short-term – a complete contrast to typically long interior project timelines. Out of the three different packages, Standard, Premium and Platinum, you can choose any that caters best to you.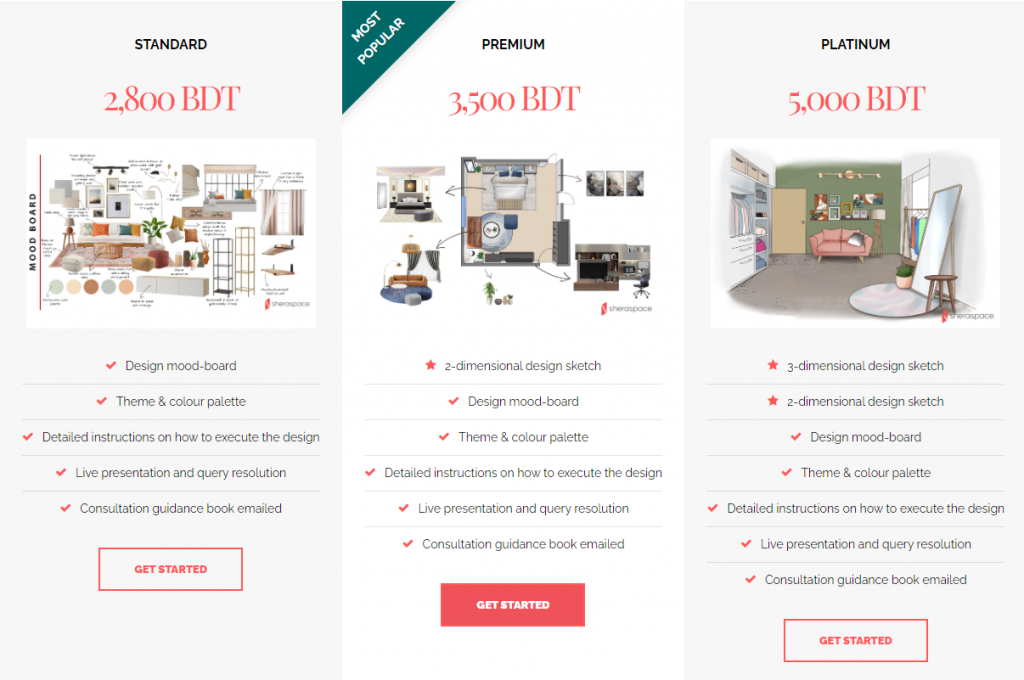 Through the Online Interior Design Consultation, you will receive a complete design plan tailored to your preferences, personal tastes, and budget, as well as suggestions for a theme and colour scheme, furniture arrangement guidance, and step-by-step instructions on how to execute the design plan on your own.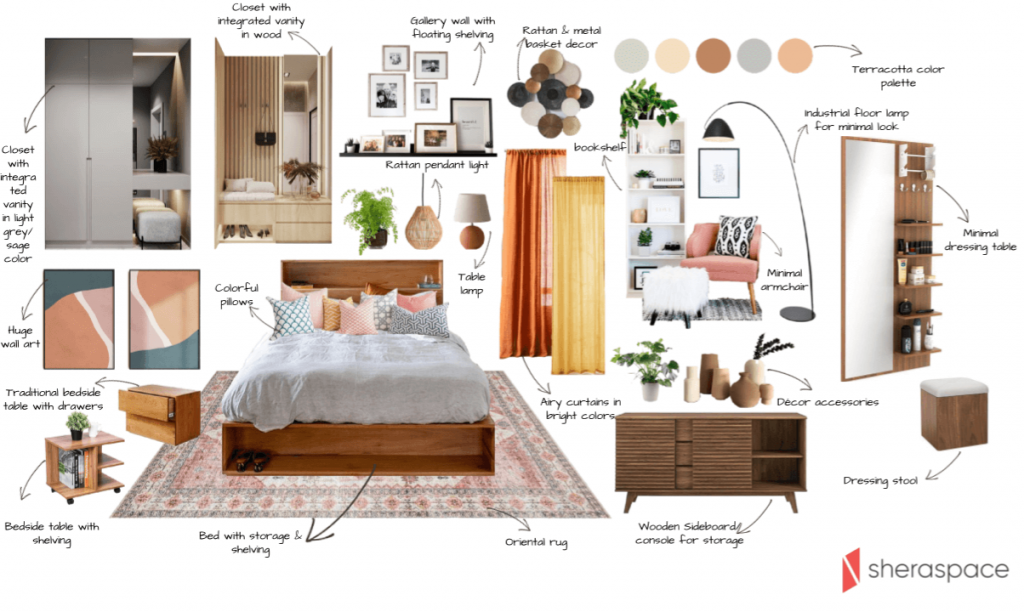 To have a better understanding of our work, check out some of our recent featured projects.

Approximate expenditure: 2,800 BDT – 5,000 BDT

To round up everything you can see how you can spruce up your space even when you are on an extremely tight budget. Here's a simpler breakdown for everything that is stated above.
2 Litres of paint for BDT 500
Stencil within 300
Curtains within BDT 1200
A rug within BDT 1500
LED lighting BDT 500
Plant: BDT 200
Online Interior Design Consultation BDT 2,800
As you can see now, it is definitely possible to decorate your room on a budget of less than 7,000 Taka. Do let us know in the comments if you have applied any of the tips shared in this blog!
For professional help with designing or renovating your space, you can contact us at Sheraspace.