Creating a beautiful space for your little ones to play their heart out and grow eventually is often a fun experience. But often, it can become quite a challenge. After all, a beautiful, functional room that your kids will love is a pretty tall order!
A child's bedroom is essential to consider when decorating your house. As it is a primary space for your child's development, you must ensure that your child's bedroom is appropriate enough to fulfil its requirements. So, here are a few tips for decorating your kid's bedroom with top-notch decorations.
1. Pick A Theme
You can get started with your kid's bedroom decoration by picking a theme. It is easy to follow, and also makes things fun for your kid. Something according to your kid's liking makes for a great theme. Whether it be a character from an animation film, an animal from a book, or anything really, ways to include it greatly jazz things up.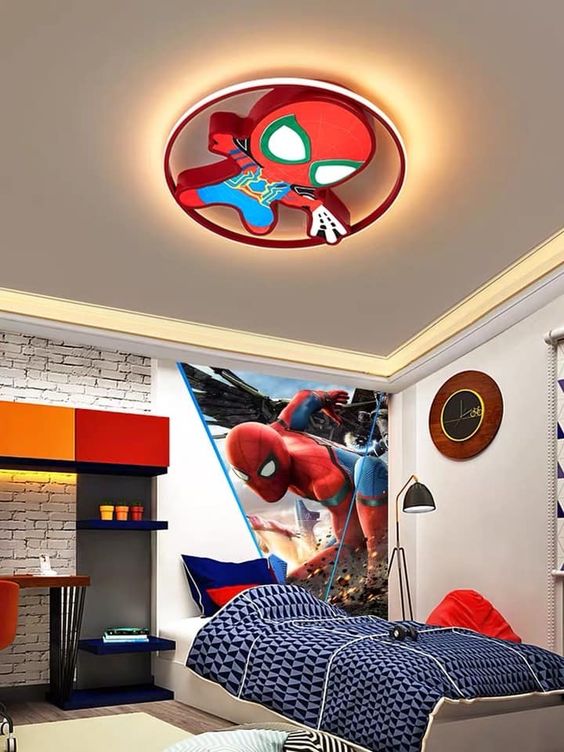 2. Colour It Up
Find out your kid's favourite colour and create a palette with it. Incorporate different shades, maybe add some patterns too. An accent wall is a great way to throw in some colour in your child's room. And then, from sheets to covers to rugs to curtains, colour up everywhere.
3. Make Way For Play
Focus on your kid's love for play to evoke a sense of joy from your kid whenever it is time to stay inside. A set of swings, a mini see-saw, and a slide into a ball pit are all options to consider whenever indoor playtime is involved. Another option is to set up a tent to play in. A little nook to read or work or spend some alone time is also a great getaway.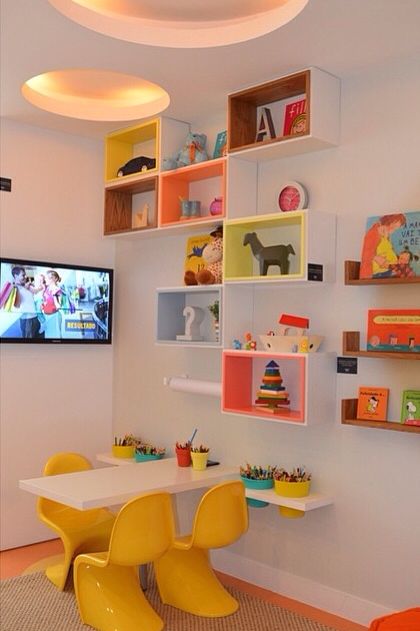 4. Let In Light
Adequate exposure to light is significant for your kid to grow properly. Not only that but enough light is required to prevent unwanted accidents due to lack of it.
Big windows are a must for your child's room. Have them open for as long as you can to let light inside. Light fixtures also brighten things up, so introduce some here and there. Fairy lights are a trendy choice to go for, so go ahead and put some up to add an aesthetic touch.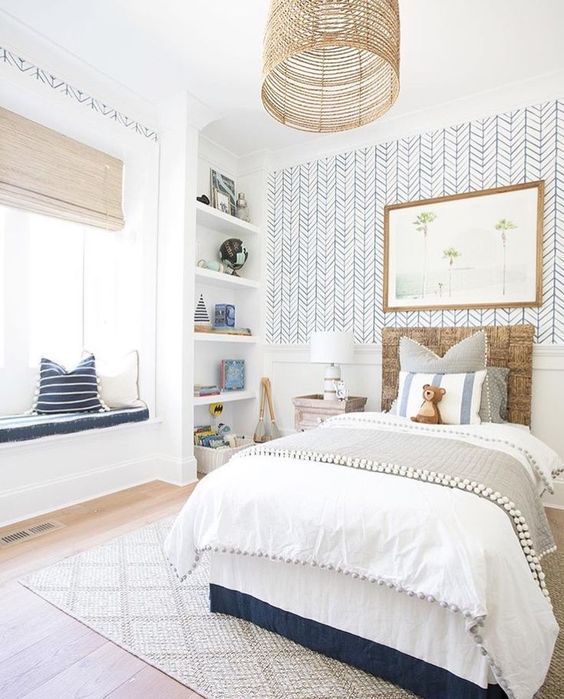 5. Have Enough Storage
It is of utmost importance to make the most out of your kid's space because let's face it, there is a lot that needs to be stored. Whether it be clothes, toys, or books, there is no end to your child's belongings, and over the years, the number of things only grows.
Stick on some extra hooks to the inside the wardrobe, install shelves on the walls, wheel in crates underneath the bed, and look into furniture with built-in storage, all of which are ways to double up on your child's storage space.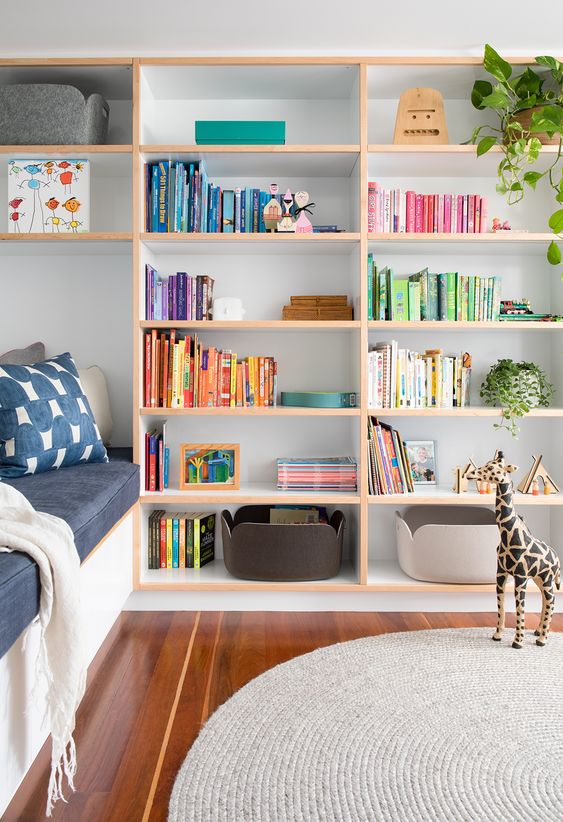 6. Allow Space For Magic
Nothing out there contains more magic than a kid's mind, and so by default, the mind of your kid too. So allow space for your child to get creative and unleash their magic. Make a dedicated corner for your child to create art with a chalkboard and multicoloured chalks, a whiteboard and an array of markers, or just a bit of removable wallpaper. Help your child hang pictures with some string, or put up a wall grid or pin-up board to attach special memories in plain display.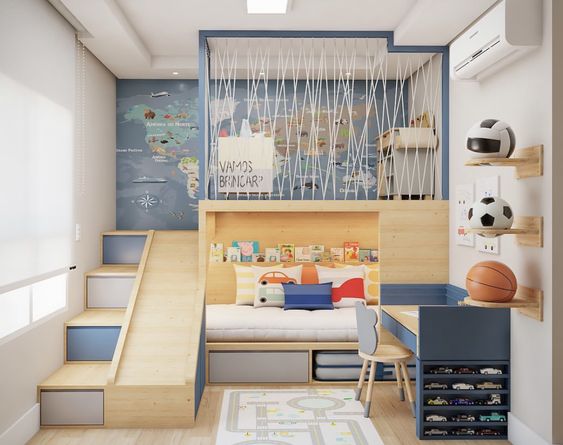 7. Change When Necessary
It is only natural for your kid to grow out of themselves from time to time, so it is necessary to design your kid's room so that you can make changes accordingly.
Invest in furniture appropriate for your child for a long period. Instead of permanent wallpaper, use removable ones, or even better, put up posters and frames that you can replace from time to time. Include elements that speak to your child at the time, and put them away when they no longer do.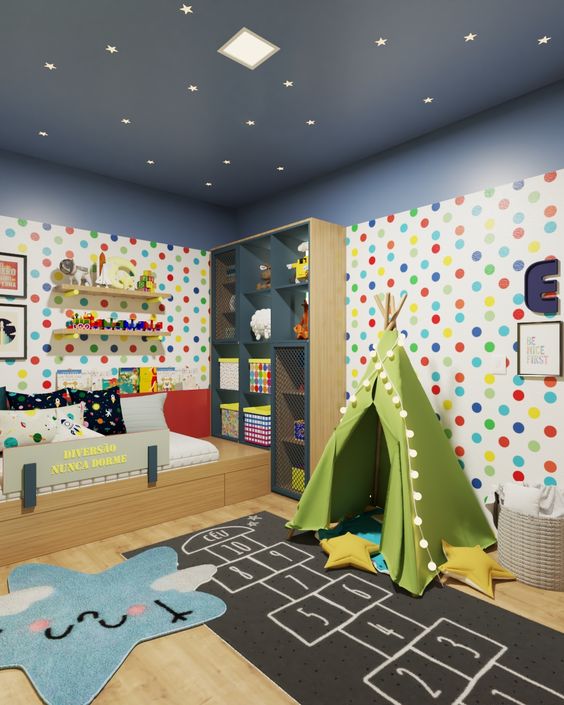 As you can see, it is no easy feat to decorate your kid's bedroom. But with just some tips in mind, you can curate your kid's bedroom just like the ones they dream of. In case you still need some guidance to look towards, contact Sheraspace for an Online Interior Design Consultation.