Home is where we return to find bliss and relaxation after a long, tiring day in this loud and bustling city. A calming interior takes away our stress and rejuvenates our souls, preparing us for the next day with enhanced productivity.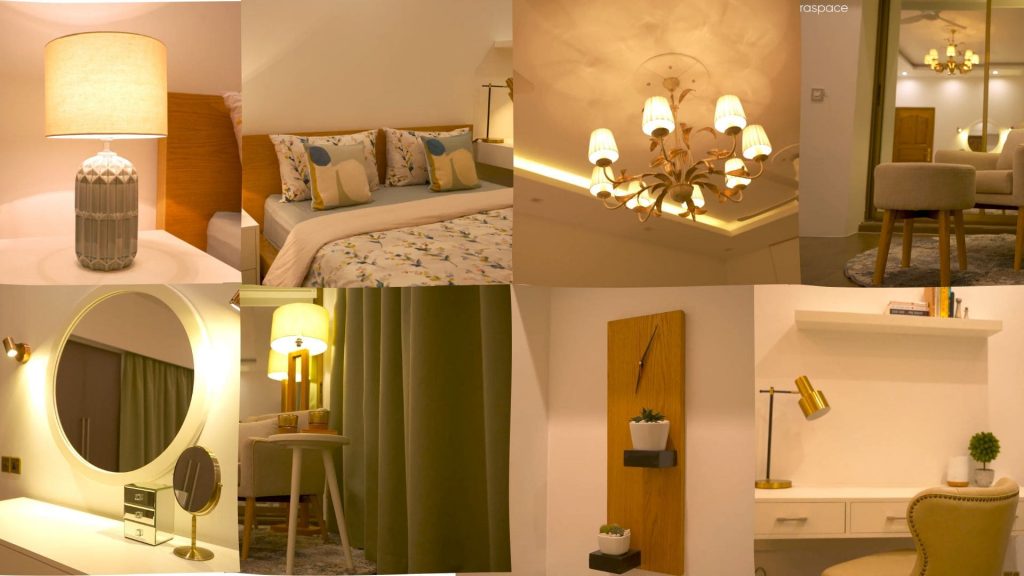 Sheraspace Client Ms Ayesha wished for a bedroom that wouldn't be just a place to sleep in but a haven of peace and tranquillity, where she could escape from the world's chaos. Understanding her requirements, Team Sheraspace decided to decorate her bedroom with the Japandi theme – a magnificent fusion of Japanese and Scandinavian aesthetics that values the beauty of nature, simplicity, and minimalism.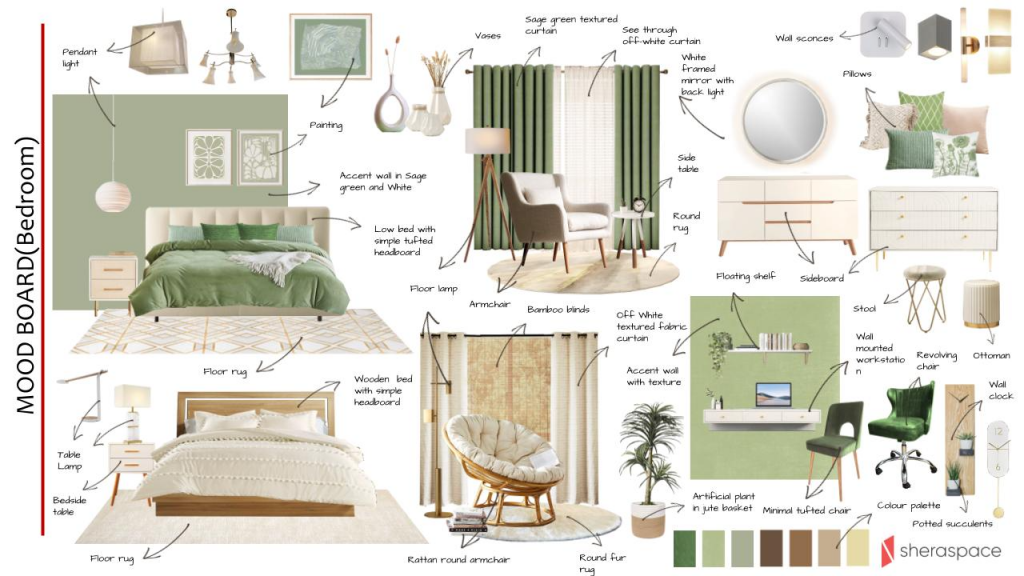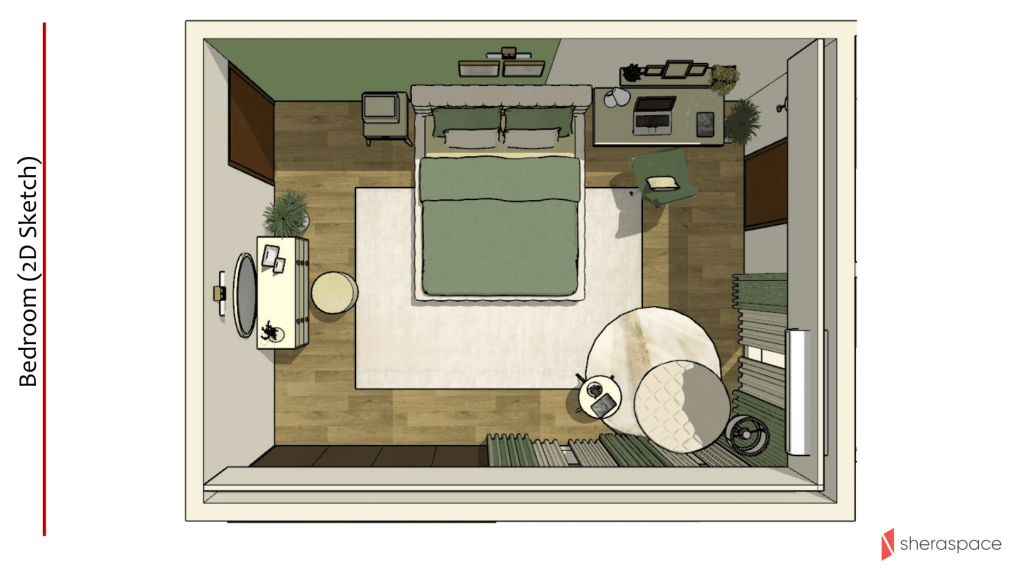 Journey with us as we unravel the magical tale of how Team Sheraspace transformed Ms Ayesha's wish into an extraordinary reality, painting her bedroom into a sanctuary beyond compare.
Bringing Nature into an Urban Flat
Ms Ayesha loves nature. She wanted aspects of nature to be presented in her room. Bringing nature into a light-starved apartment in Dhaka was a good challenge for the team. However, always up for a challenge, the designers team at Sheraspace found a way to meet Ms Ayesha's expectations; they suggested the Japandi style be applied to her bedroom. Designing her bedroom with the Japandi style also solved her concern about providing adequate lighting and making the room appear spacious. It was the perfect choice for her.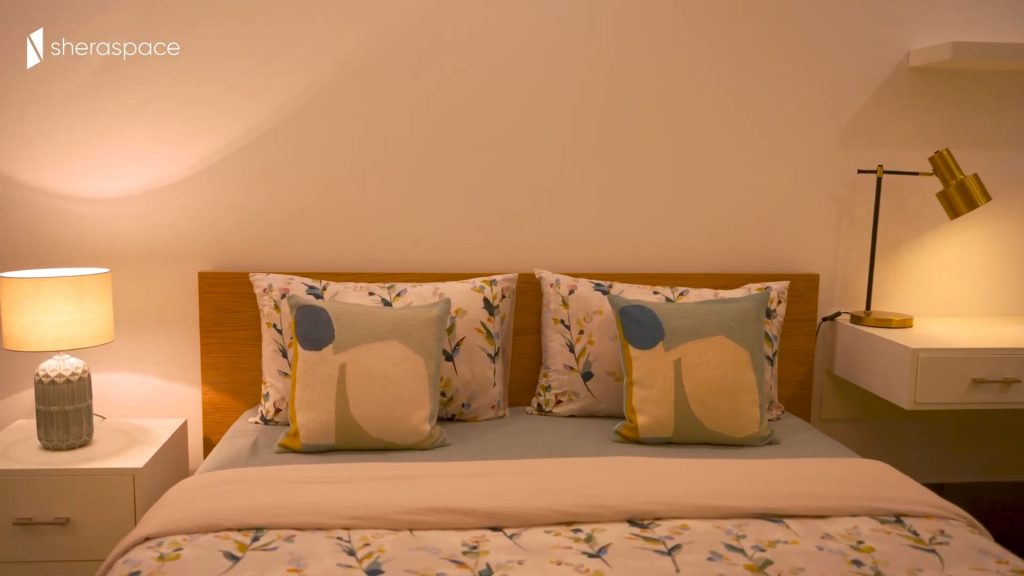 The colours used for her room are beige, white, and shades of brown and green. Green and brown resemble the earth and nature, bringing a soothing ambience to the room. Meanwhile, white resembles purity, simplicity, and cleanliness – creating a spiritual atmosphere in the room. Together, these colours make a room appear spacious, calm, and homely.

Bedding Area
A low-height bed is put in the middle of the room so the room appears spacious. Low-height beds are an important part of the traditional Japanese setup. The bed's caramel finish creates an illusion of unprocessed wood, highlighting the room's natural look.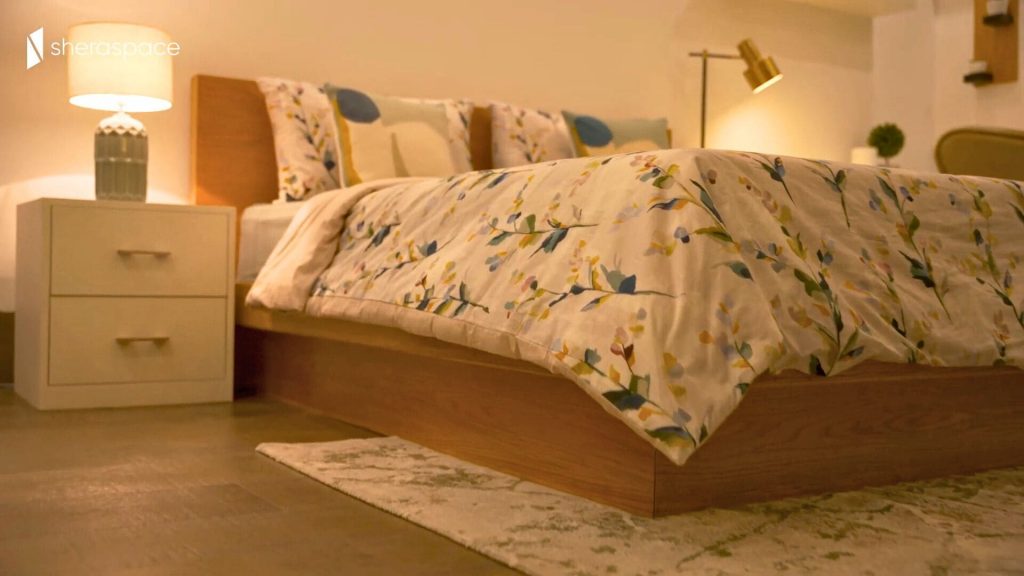 A teal porcelain lamp is placed on the white-coloured, Scandinavian-style bedside table, which helps to achieve a simple, clean-cut look.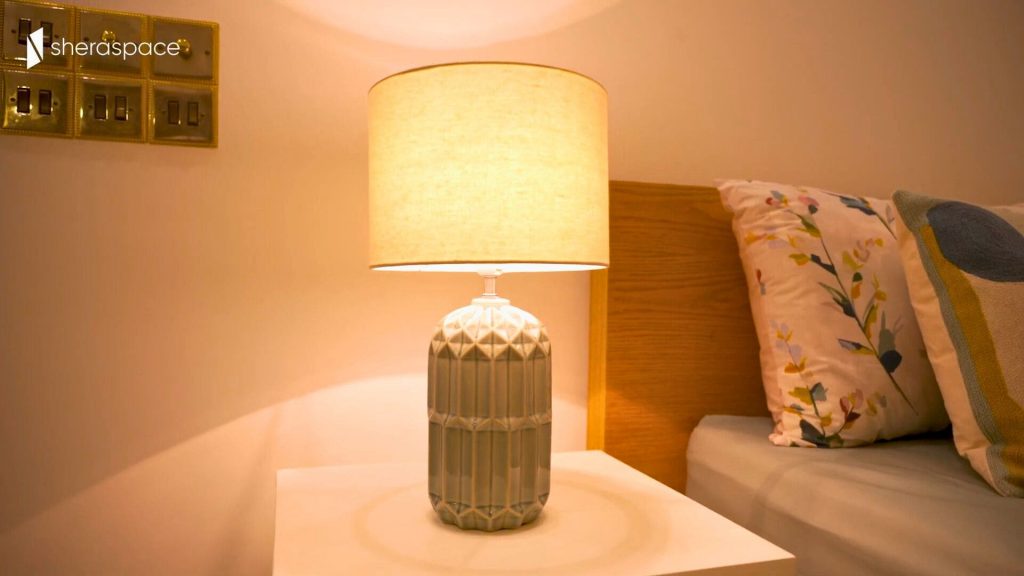 Workstation
The reading table is kept clean and minimal – a white floating table with a simple shelf on the top. The table is paired with a nutty brown upholstered chair that prevents the area from looking too bleak and creates an aura of sophistication instead. The chair provides comfort and functionality, serving the Japandi theme with its neutral colour.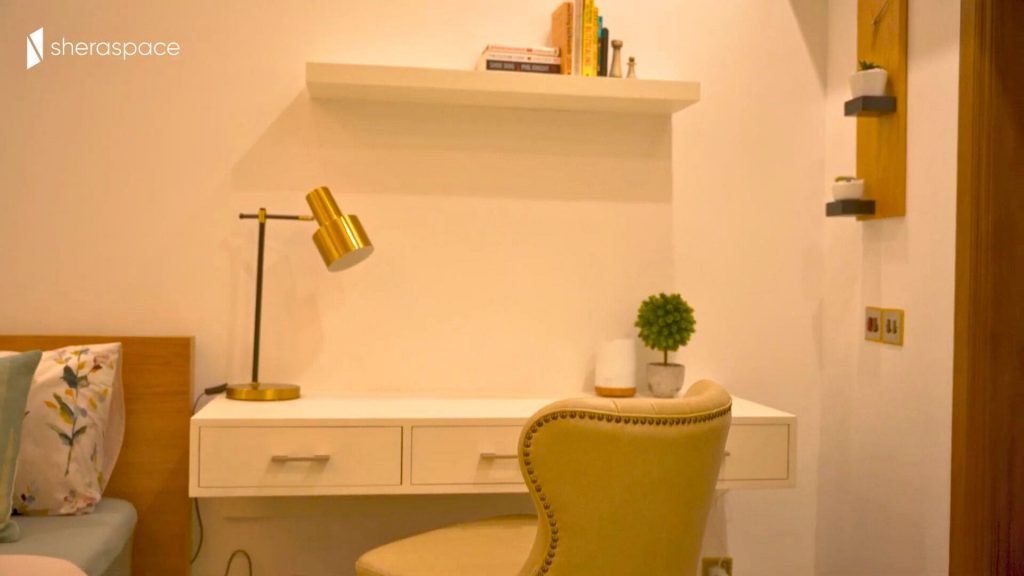 What's a workstation without a clock? To keep track of her hours of productivity, a clock with exposed wood timbers with potted succulents is placed on the wall. This unique decoration piece establishes a zen energy in the workstation area.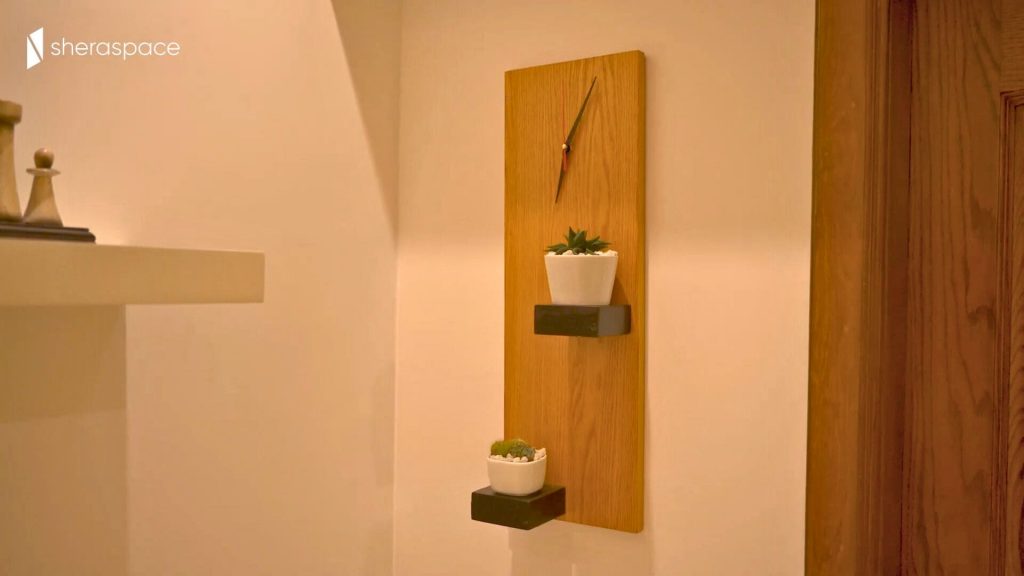 Reading Area
On the opposite side of the room, behind the workstation, the designers have created a reading area. An upholstered chair with a round footstool and a side table has been put on a round modern rug.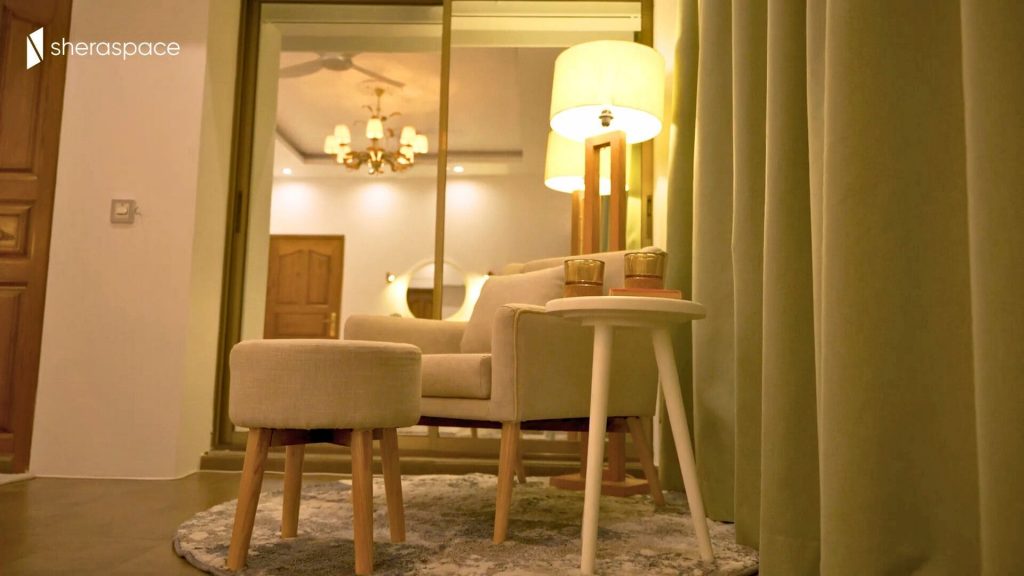 The use of cream colour in the furniture gives a relaxing and peaceful vibe, which is essential for when Ms Ayesha wants to quietly enjoy her books after a stressful day. A floor lamp is placed behind the chair to promote warmth and illumination. Sage green curtains complete the look, which once again reminds us of greens and nature.


The way to Ms Ayesha's closet had a glass door, making the room appear cluttered and dark. To solve this problem, Team Sheraspace replaced the glass door with a mirror door. This genius trick changed the room's appearance magically, providing amplified lighting and the illusion of more space!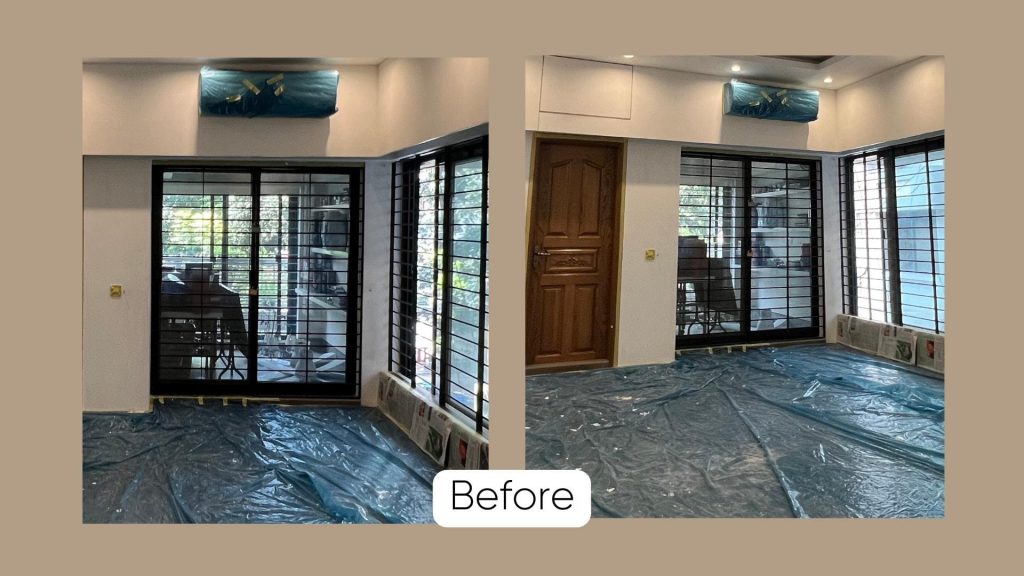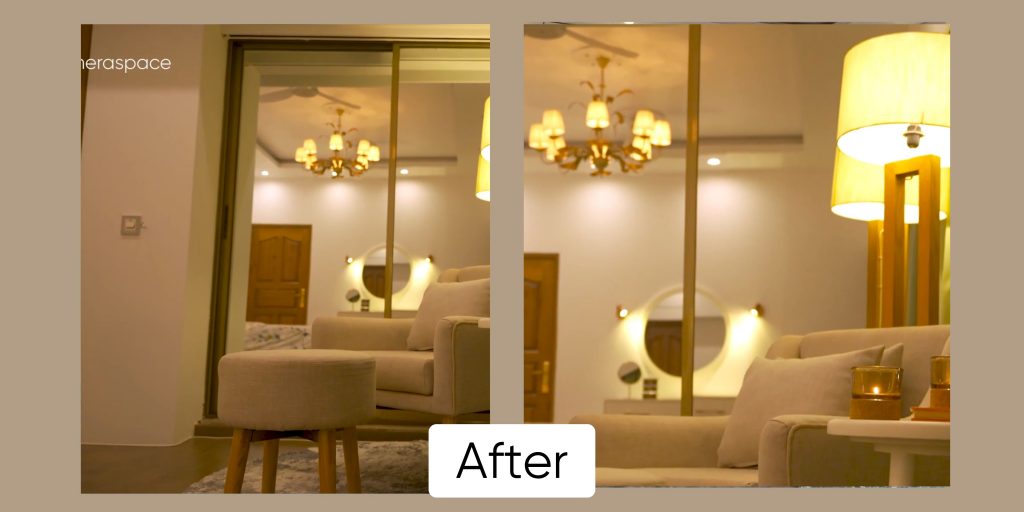 Vanity
A simple, minimalistic setup is used for the vanity. A clean-cut, white, Scandinavian-styled chest of drawers is used for storage, and a round mirror is placed on the wall to complete the setup.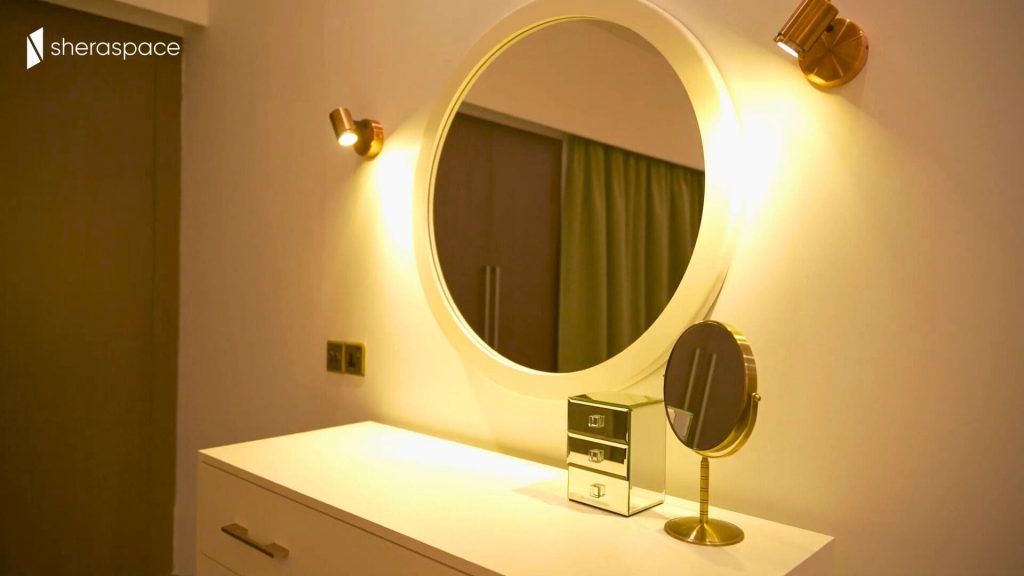 The Vanity is inspired by the Scandinavian aesthetic that focuses on creating clutter-free, simple-line designs without sacrificing beauty – exactly what Ms Ayesha wanted.

Lighting
Lighting is a prominent feature of the room's interior design. Different types of lightning are used throughout the room to make it appear spacious and luminous. A porcelain lamp is placed beside the table, a metal table lamp is used on the reading table, a floor lamp is placed in the reading area, and track lights are used in the vanity area. And finally, a leafy matte-gold chandelier is suspended from the ceiling to complete this Japandi-styled bedroom.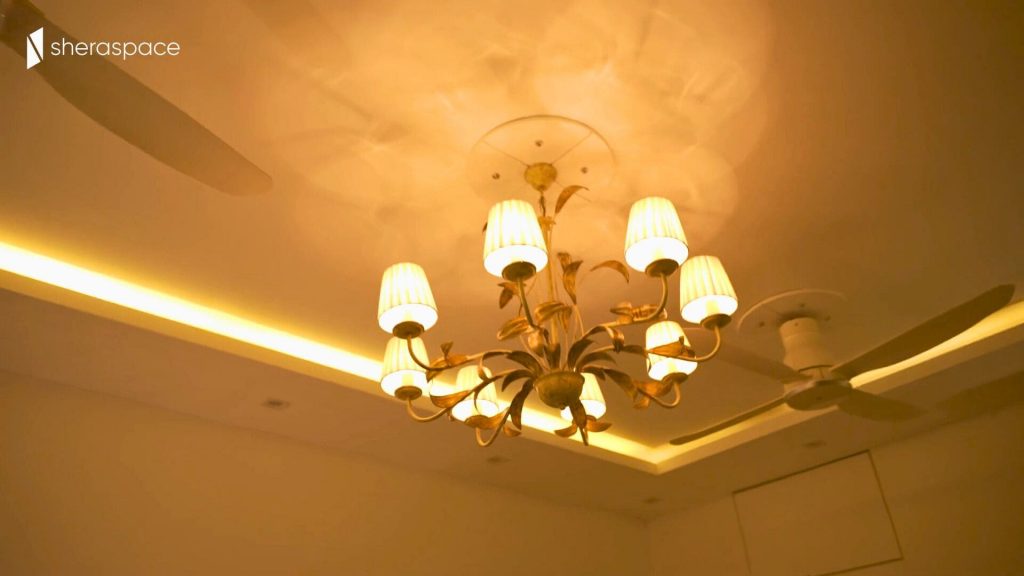 Calm, serene, and accentuated with elements from nature – that is what Ms Ayesha's bedroom is all about! ❤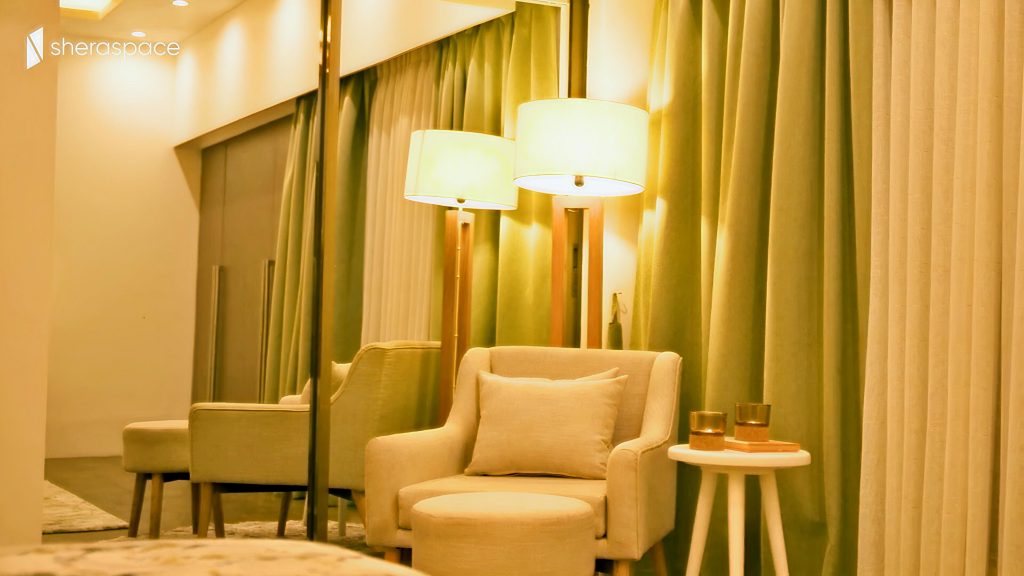 You can watch a video tour of this space by clicking the link below.

Inside a stylish Dhaka Apartment | #SheraHome | Japandi Style Interiors
Want to design your home?
Team Sheraspace had a great time transforming Ms Ayesha's bedroom into a peaceful escapade.

We hope you enjoyed this tour of the Japandi-styled home. For more information on how to bring Japandi aesthetic into your home, read 6 ways to create Japandi style interiors in your home.

For professional assistance with renovating your space, get in touch with us at Sheraspace!