Sheraspace is elated to have stepped into its third year on Feb 8th 2022. The occasion was celebrated with the team reminiscing fond memories, sharing laughs & sentiments of the years gone by. The team had a spectacular day-long event where we came together to celebrate and have fun on the occasion of Sheraspace's birthday.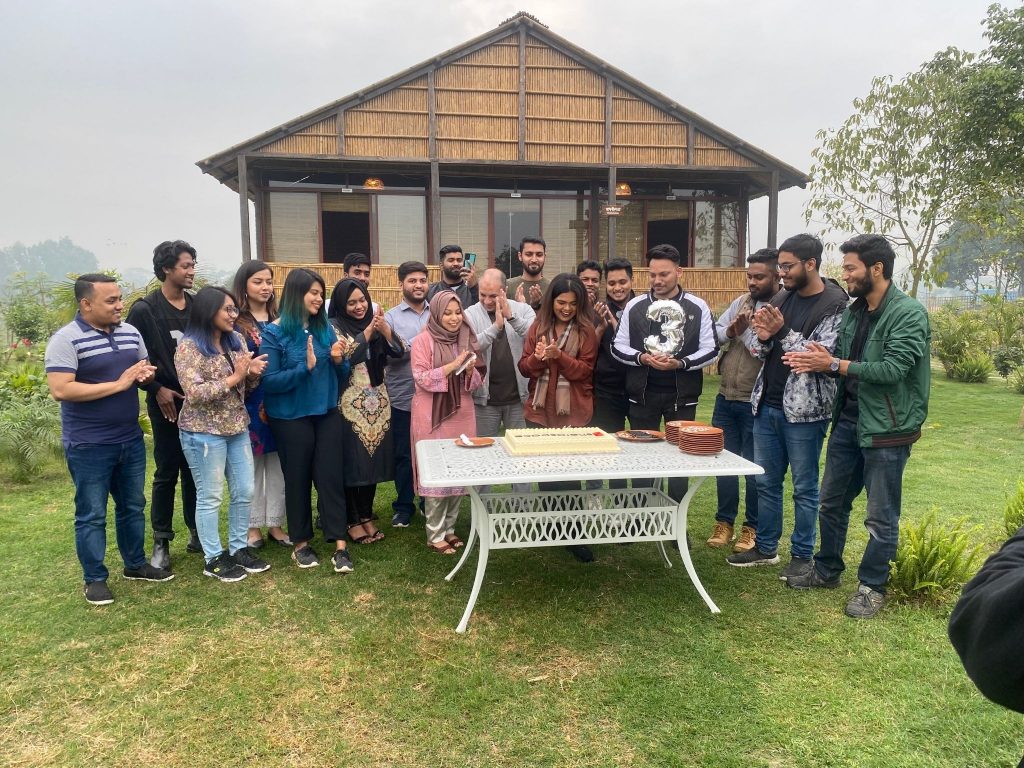 In the 3 years of Sheraspace's journey, we have successfully designed 1000+ spaces, grown from a founding team of 2 to a 37 member family, created a gender-balanced workplace with 50% of the team being occupied by females, provided the youth with opportunities at career fairs and have been featured on the leading news dailies of the nation.
On this day, celebrating Sheraspace's 3rd birthday, the team is delighted to look back at all these milestones and looks forward to celebrating many more in the upcoming years.