Home is a safe haven and a space for comfort – a place to live with our families, spend time on our own or enjoy with friends. A home is a place to build memories or a place where we can truly be ourselves. And whether our houses are big or small, luxurious or modest – they are our very own shelters and our sanctuaries.
Many of us dream of having a home that not only is comfortable but also well-designed and a reflection of who we are. Such was the case with Mr. Shakur and Ms Sharmin. Their Victorian styled Dhaka apartment is a reflection of their personalities – sophisticated & pristine.
Mr. Shakur already had a vision of what he wanted his home to look like. Being fond of the luxurious and extravagant feel of Victorian interiors, he wanted his home to exude this style. Although a fan of traditional set-ups, Mr. Shakur did not mind the addition of some modern touches to his space. Team Sherapace understood his needs and requirements, the family's daily routines, habits and their plans for the future. Based on their requirements, the Designers used their creative discretion to put together visualisations of the Victorian themed residence.

One of Mr. Shakur's requirements was to separate the drawing-cum-dining area with a partition. Because of the absence of windows, his primary concern was ensuring adequate lighting. A challenging aspect of this space was covering random drillings and power points throughout the entryway. Keeping in mind the needs and the challenges in the space, our Designer crafted a design plan with a few alternatives.
Entryway
Mr. Shakur has sentimental attachment to this apartment, as he has inherited it from his parents. Hence it was only right to make the entrance warm and welcoming with a memory of his parents. The designer also decided on a beautiful wall paneling featuring a collage of old photos for a walk down memory lane.
A diamond crisscrossed mirror atop a slender console allows a quick sneak before heading out and also adds a sense of elegance. To connect everything together, some decorative motifs complementing the furniture in the living space was added.
Formal Living Space
Our personal favourite space in the apartment is the formal living space! Truly focusing on Mr. Shakur's requirement for a soothing interior, our team chose a calming sage green colour for the wall.
Mr. Shakur wanted to add a wooden, Victorian styled sofa with intricate carvings and complementing armchairs to accommodate friends and family. A cool tone of emerald green for the sofa upholstery along with matte gold painted wood, served as a fantastic contrast to the sage walls.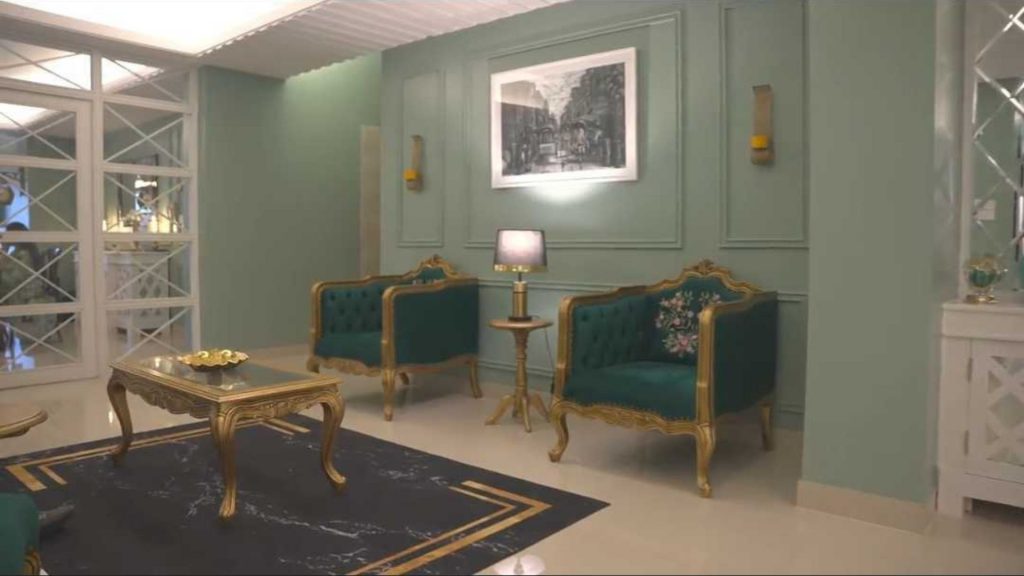 Right at the center a matching coffee table on a textured rug brings the space to life. It was important to Mr. Shakur to make the space look well-lit and spacious and we made sure of that by offering multiple lighting options throughout the room which not only adds the illusion of a bigger space but also brings the needed dimension. Finally bits and pieces like the table lamp and the wall décor accentuates the overall aesthetics of the space.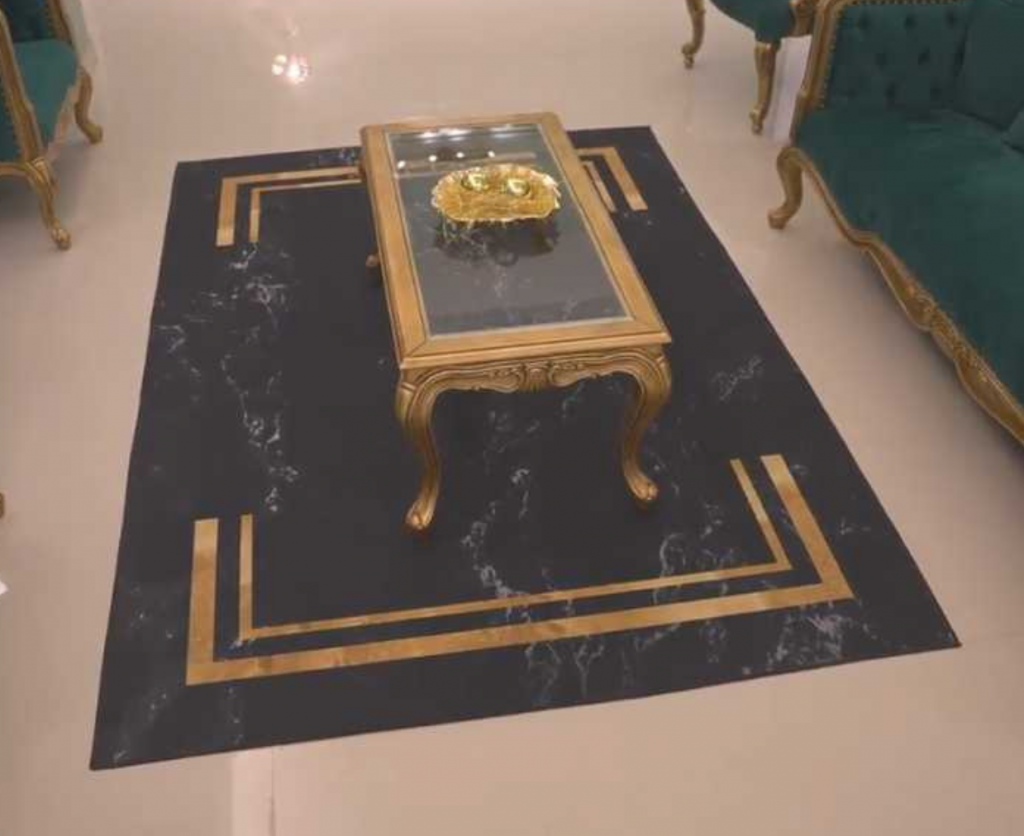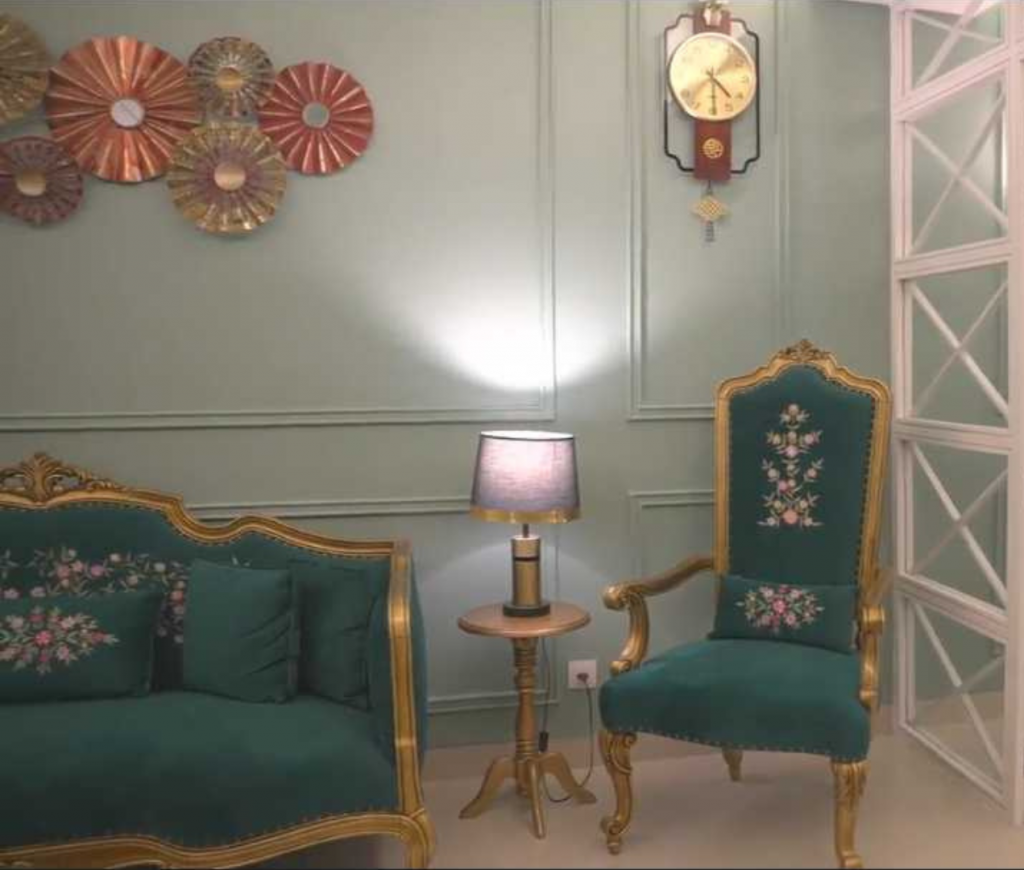 Dining Space
Moving on to the dining space, which originally was an extension of the living room. Mr. Shakur wanted a partition to separate the two spaces, which is why a double french glass door was incorporated. The emerald green colour was brought back in the dining set, this time along with mahogany wood, to go with the kitchen door. The decorative mouldings on the wall along with a mirror frame serve to add splendour to this space.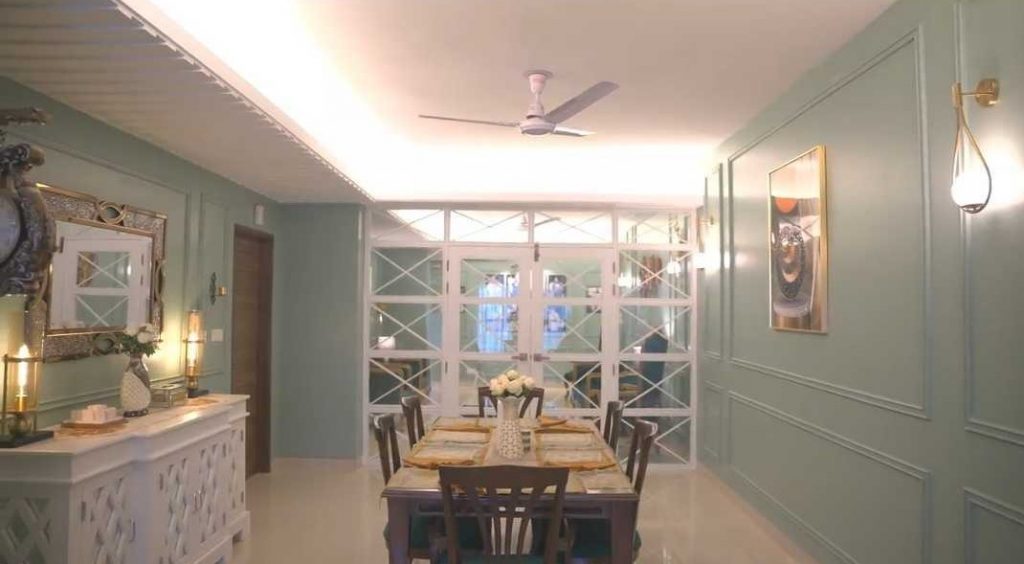 Family Living Space
The family living room was kept simple and warm – the perfect space to spend quality time with family. Bringing in some of the Victorian styled elements – striped fabric of the sofa with matching armchairs, this room also has its own distinct ambience with its golden track lights featuring a vintage car wall-hanging and a simple chandelier reflecting a retro take on the space. Addressing Mr. Shakur's concern for ample natural light, sheer white curtains were used to let in sufficient sunlight!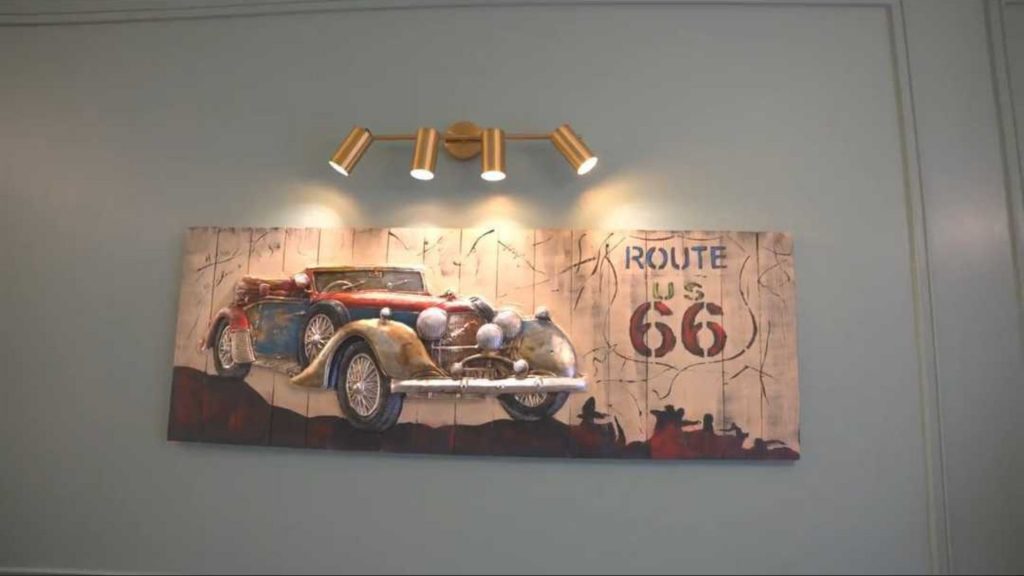 Team Sheraspace had a delightful time working with the wonderful Shakur family to put this soothing abode together. We express our gratitude to the Shakurs for trusting us with their dream space!

Want to design your home?
We hope you enjoyed this elaborate tour and insights from this Victorian styled apartment. To make your home just as beautiful as your imagination, get in touch with us today, by clicking here!