Festive times call for a make-over for your interiors! As the homecoming of Goddess Durga approaches, the heart of a Bong thumps faster. It won't be an overstatement saying Hindus worldwide spend a significant time planning Durga Puja all year long. Wearing brand new clothes and cooking traditional meals are great, but why should your house have to miss out on all the fun?

Now, how would you dazzle up your humble abode into a decorated haven? Here are some home ideas to make your interiors look more lively and welcoming during the time of Durga puja!

1. Light up your interiors
Durga Puja celebrates 'life' and the joy of 'living' more than anything else. It is the excitement of welcoming Goddess Durga into your homes. You wouldn't want your interiors to stay dull and dark during this time. So, light up your interiors, taking the traditional route by using prodips. Illuminate your home's temple and other dimly lit corners by lighting up small earthen lamps.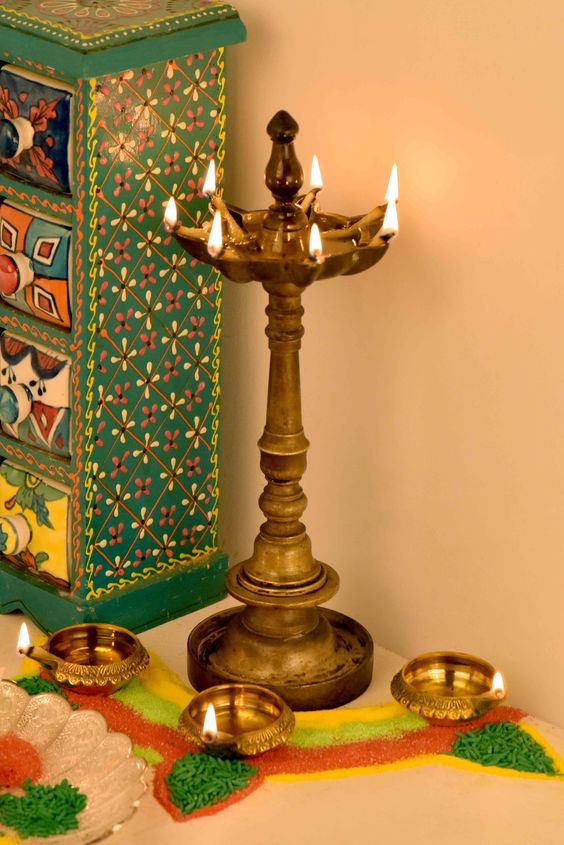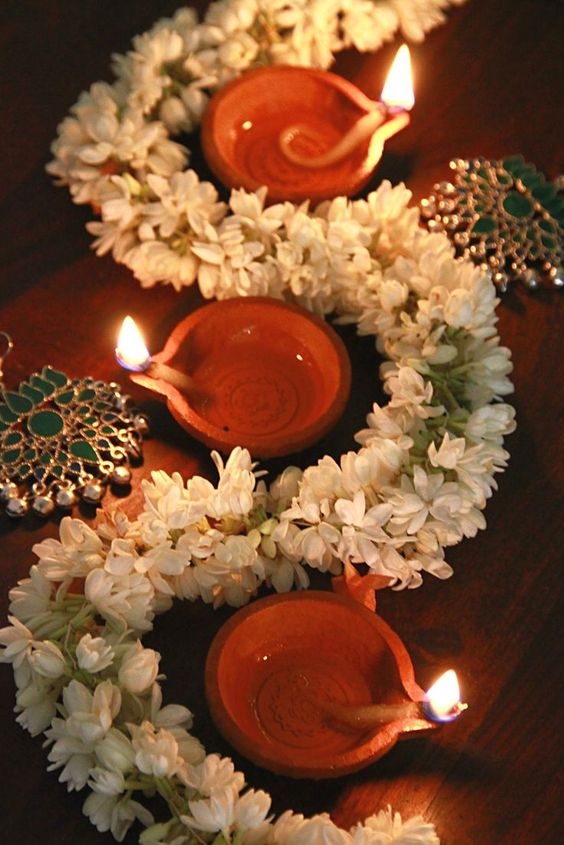 2. Ornament your space with clay pottery
Using clay pots, mud vessels, and terracotta items can give your space an eccentric look. Handpaint your clay pottery in different patterns to give it a personal touch. You can utilise them as containers, candle holders and also incense stands. Earthen pots will also bring a traditional vibe to your interiors!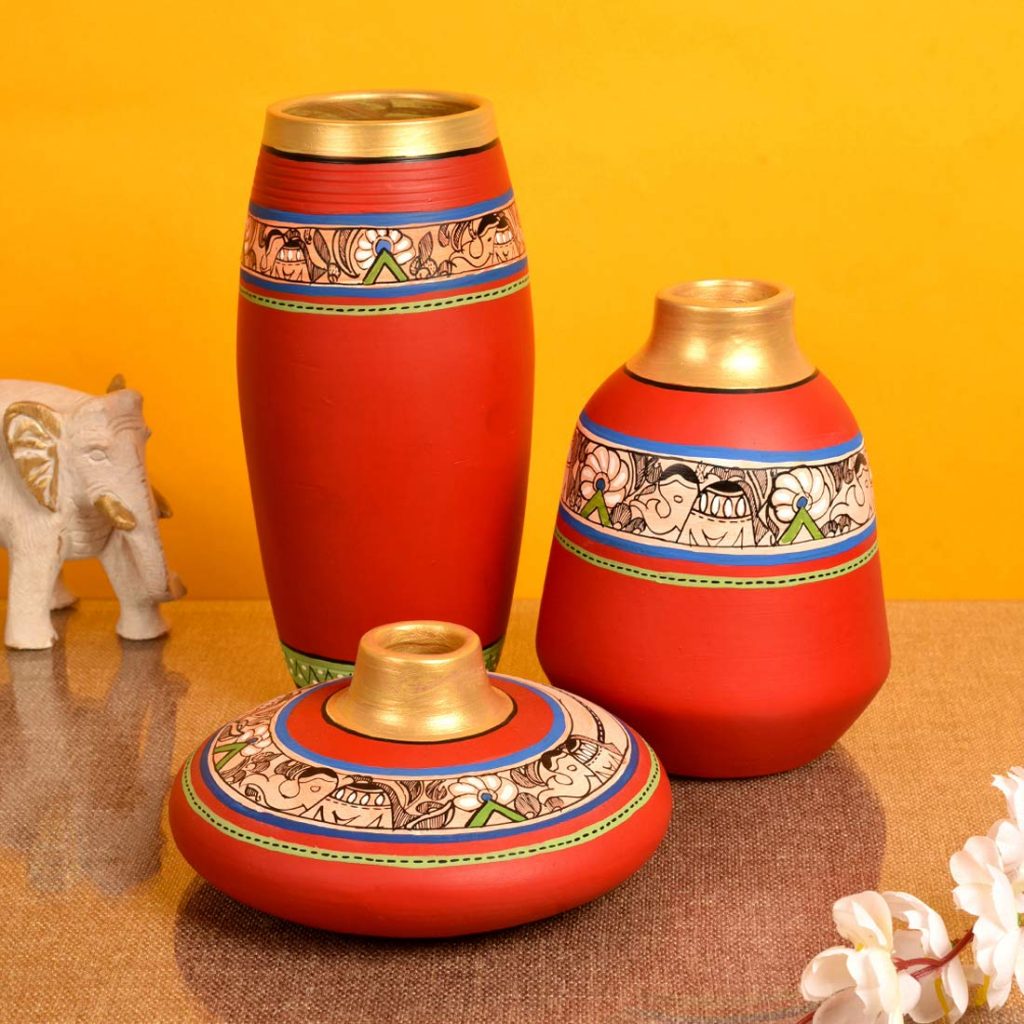 3. Brighten up your home with Rangoli
Rangoli is one of the oldest forms of traditional folk art that originated in India. Rangolis are a staple to spiffing up your house for the homecoming of Goddess Durga. Drawing freehand motifs using vibrant colours will make your home bright and colourful. You can draw rangoli on the floor using flower petals, naturally dyed wet powder rice or dry flour. If you don't want to risk floor stains, you can fill a wide and flat bowl with water and place flower petals inside to create a beautiful pattern. Sounds nice & artsy, doesn't it?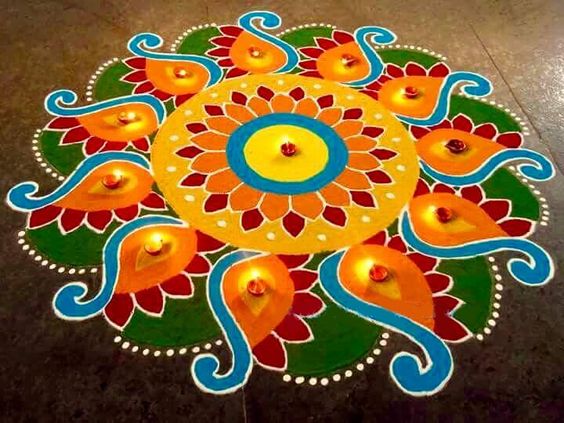 4. Accessorise with floral decorations
Nothing can be better than flowers to decorate your home. Flowers, which are a symbol of purity, can make your home colourful for the festivities. Use floral garlands to ornament your rooms and spread a sweet fragrance throughout your home. You can also fill up earthen pots with water, displaying flowers like water lilies or lotuses along with floating candles.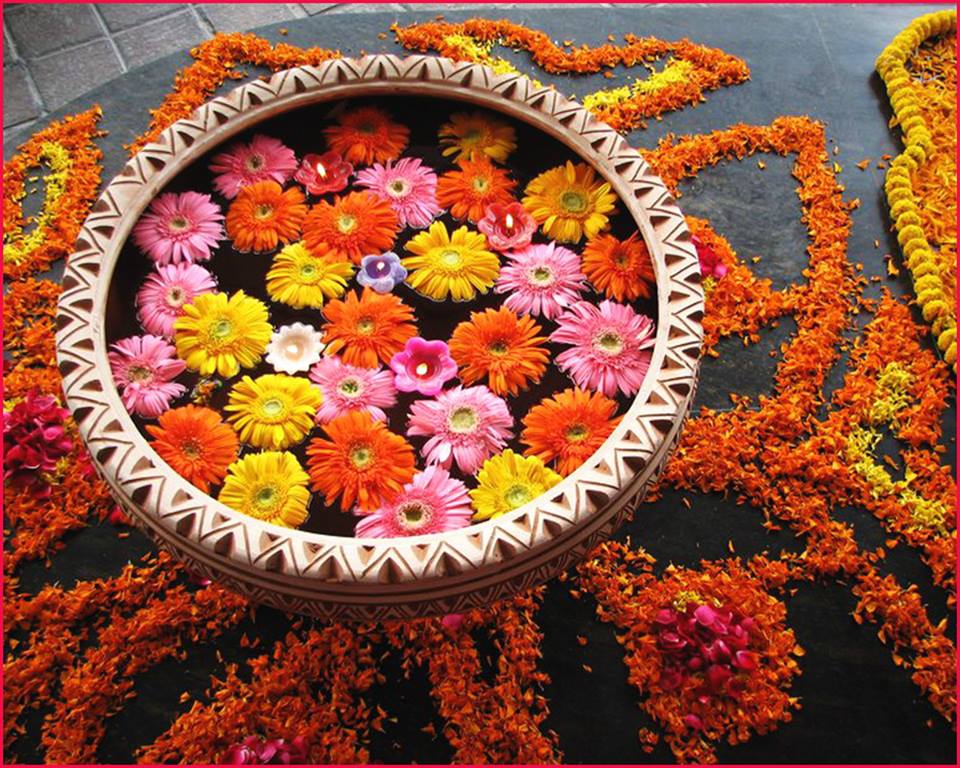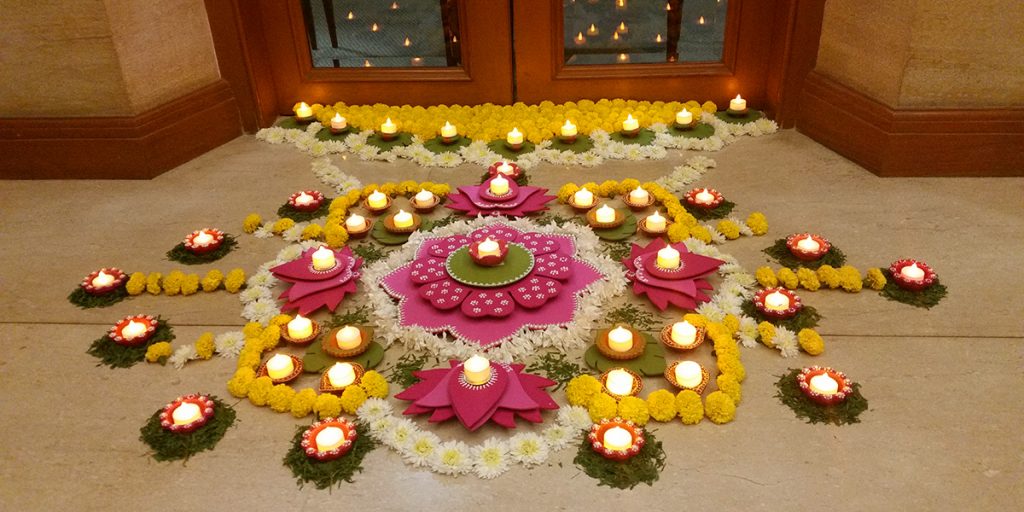 5. Make use of colourful fabrics
Your interiors should be anything but dull during the festive Durga Puja. You wouldn't want to welcome Goddess Durga to a dim, gloomy atmospheric home, would you? Use colourful fabrics to decorate your home's temple. Furthermore, change your bedsheets and drapes to vivid tones, use vibrant rugs and colourise your space apt for the festive mood.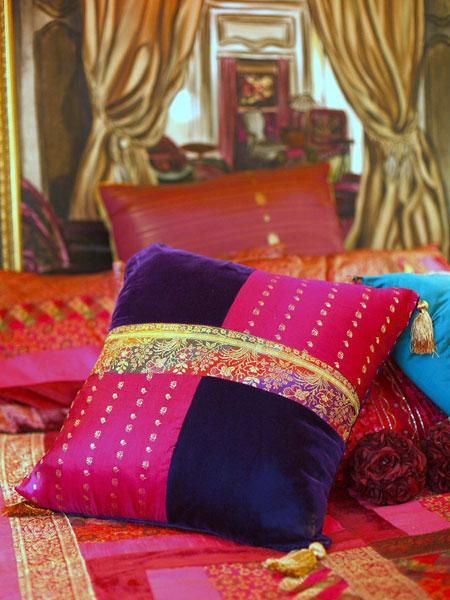 Sprucing up your interiors along with all the other festivities will make you enjoy the festival to the fullest! With these 5 tips at your disposal, use your creativity to create a beautiful home this Durga Puja.

If you are seeking professional assistance with interiors, contact us at Sheraspace.