Having spent most of 2021 at home, many of us have resorted to our kitchens to blow off steam (pun intended) & hence, it's become one of the creative spaces of the house! Experimenting with new cooking recipes, baking and such have become known ways for relaxing and having some fun at home — for professionals and amateurs alike!
Along with the evolution of cooking trends and food palettes, the evolution of kitchen styles is exemplary. Some new trends turned up in 2021, making kitchens look unique and fabulous. So, in retrospect, we have gathered 6 of the top trends of 2021 for you!
1. Pop of colour
The kitchen is where the magic happens. So, it must have the perfect ambience that gets one in the mood. Modern-day decorations are always dependent on the colour scheme of the room. However, like every other room, your kitchen also needs a pop of colour to bring life into it.
For instance, instead of painting the whole kitchen the same colour, you could try contrasting by painting a different wall. A wallpaper or wall art can give your kitchen an exclusive look. You can also use colourful decorative pieces in the kitchen. Tomatoes, lemons, oranges bring a pop of colour to the room. You can display these on a plate and place them on your kitchen counter.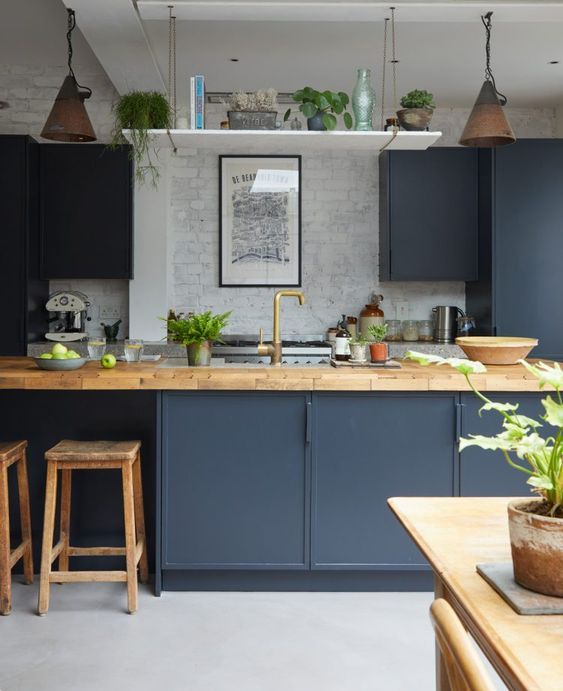 2. Keeping it organic
Modern houses are all about contrasts of artificial and organic. Using organic materials in kitchens is one of the most popular trends of 2021. It brings a natural and refreshing vibe to the kitchen. For this, you have to make sure there is enough natural light. French windows or skylights are perfect for both sunlight and ventilation. Wood-lock floors and walls bring a fresh and organic look. These are also very cost-effective and cut down your budget. You can also keep small indoor plants on your window frames to bring a touch of nature.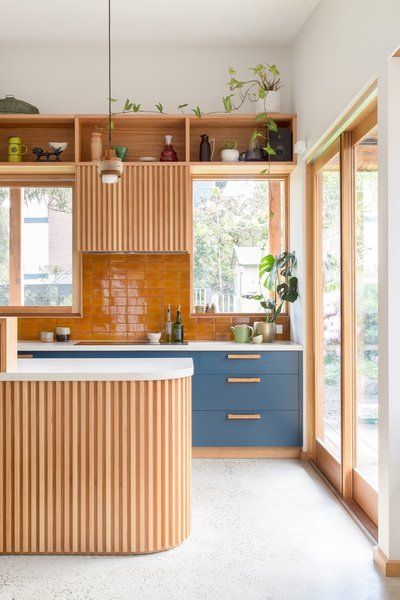 3. Smart storage solutions
Not having a suitable storage facility in the kitchen often creates clutter. That is where modern kitchen trends come in handy. The motto of being modern is being efficient!
Installing kitchen cabinets is the best solution for this space crunch crisis. Cabinets come in different sizes and shapes, so you can choose whichever goes with your kitchen's size and fits well into the space plan. Apart from cabinets — drawers, racks, shelves are also used as efficient alternatives. If you have a spacious kitchen, you can create a pantry to stock up and take your kitchen to a whole new level!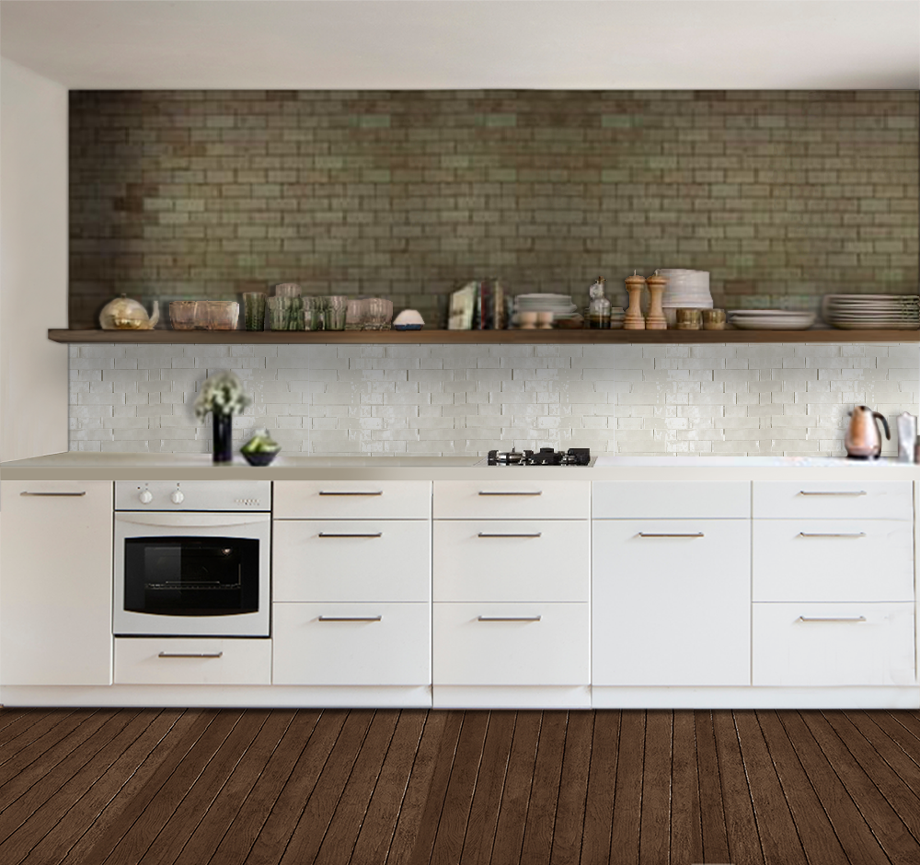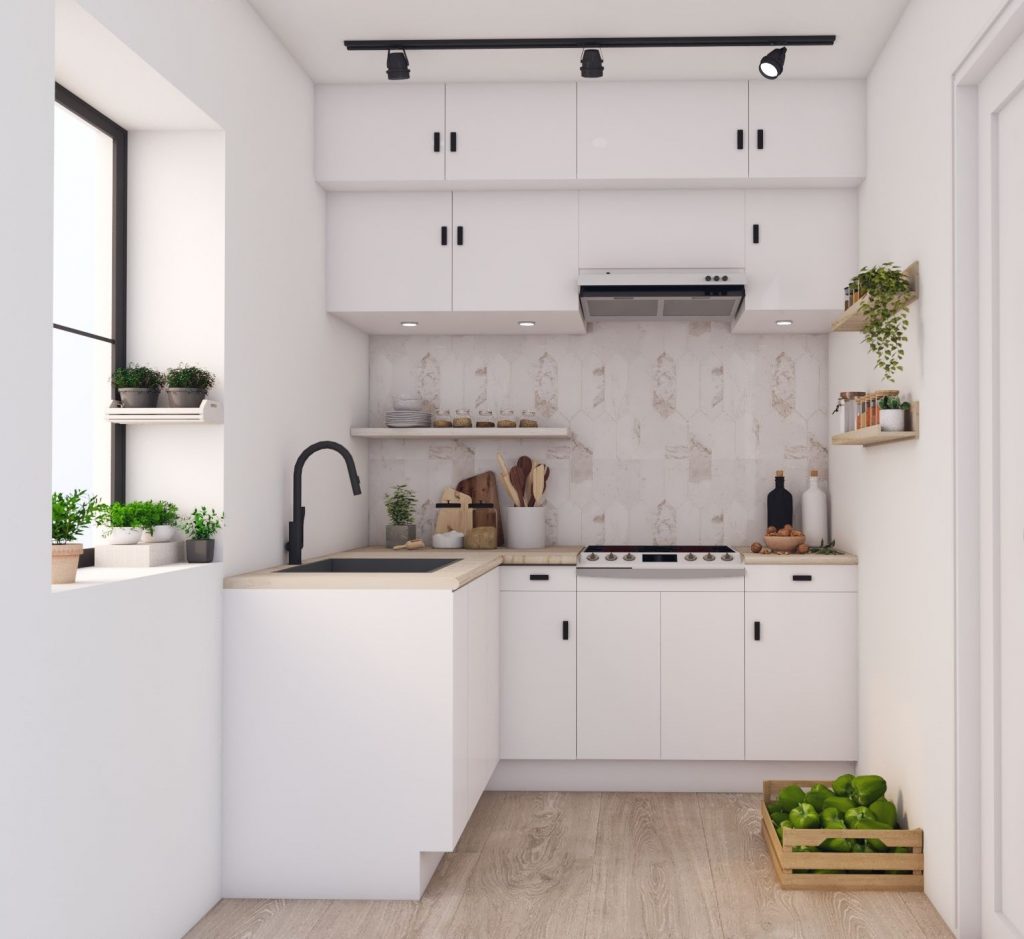 4. Attractive lighting
The lighting can change the look and mood of a space. So why should your kitchen be an exception? Using attractive lights is a basic rule of the latest kitchen decoration trend. Different types of wall-mounted lights are used in kitchens nowadays.
Apart from the wall-mounted lights, pendant lights are also used for ambient lighting. Pendant lights are usually used above the kitchen counter or any other place where you need to put a little bit more focus on. These lights add a modern look and enhance task lighting, too!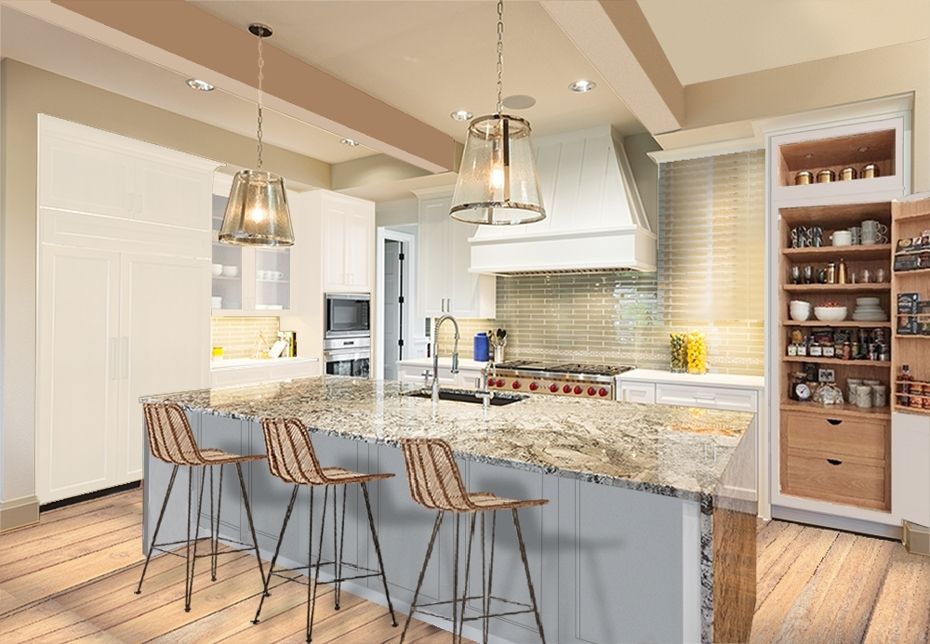 5. Smart kitchens
In the age of technology, when most things are tech-savvy, why should kitchens be any different? Using smart appliances in your kitchen will save you time, make your work easier, and keep you on par with the blessings of tech. Instead of venting it out of the window, use electric chimneys to defuse smoke. You can even control your kitchen cabinets, drawers, lights with voice commands — not only will it save you a lot of time but also make your cooking experience fun and hassle-free.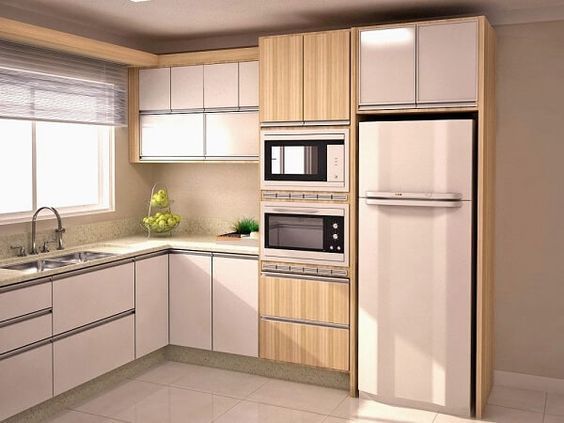 6. Countertop materials
Kitchen islands work as an ornament in our kitchen and increase its beauty while also creating more space. Using marble tops on the islands could enhance your kitchen's look and also brighten it up. Apart from marble – ceramics or wood can also be used. You can place some bar stools around the island to accommodate extra seating arrangement for quick meals!
Having a functional and aesthetically-pleasing kitchen has become more essential than ever! So, the top most trend has been paying attention to the look and feel of one's kitchen space! And why not so? After all, having a well-designed space is sure to put anyone in a good mood, making even tedious tasks enjoyable.
With these tips for making a kitchen trendy at your disposal, you can now upgrade the look of your kitchen! For professional help with renovating your space, contact us at Sheraspace.
Read this blog in বাংলা